Russian sanctions crushing German business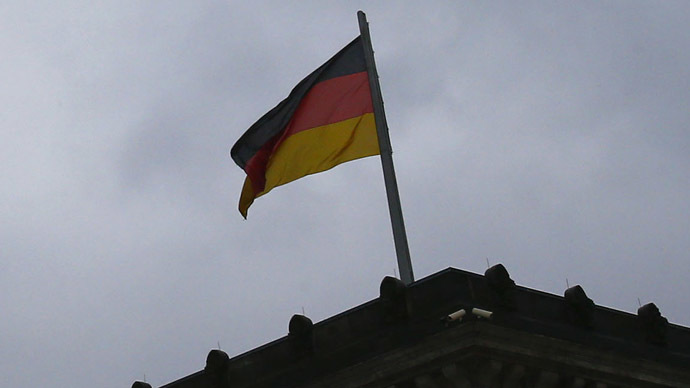 The West is tightening the financial screws on Moscow, but German companies are already feeling the kickback of a slowing Russian economy and weakening ruble.
Russia is Europe's third-largest trading partner, so a spluttering Russian economy, exacerbated by the Ukraine crisis, is seriously affecting German companies. In 2013, Germany exported 36 billion euro worth of goods to Russia.
A higher value ruble and inflation risk consumer spending in the region, and are cutting German involvement in the market accordingly.
German sports retailer Adidas lowered financial targets for the next two years, citing conditions in Russia as a major stumbling block.
READ MORE EU sanctions some of Russia's biggest banks, including #1 Sberbank
"The recent trend change in the Russian ruble as well as increasing risks to consumer sentiment and consumer spending from current tensions in the region point to higher risks to the short-term profitability contribution from Russia/CIS," the company's financial outlook said.
In response, Adidas says it will speed-up efforts to close stores in the Russian and CIS markets in 2014 and 2015, as well as reduce inventory in the marketplace.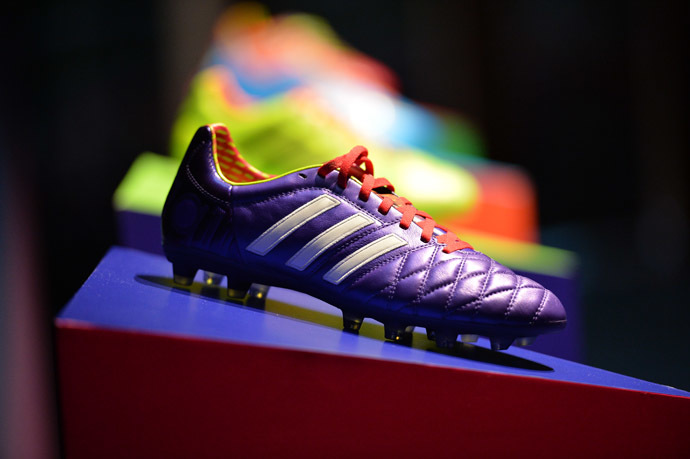 A shrinking car market in Russia is dragging down demand for Renault, Peugeot Citroen, GM, and Ford, which all produce cars locally.
Europe's largest carmaker, Volkswagen, reported an 8 percent decline in Russian sales in the first two quarters compared to last year, citing emerging market volatility. The company is facing tougher trading conditions in other developing markets such as Brazil, China, and India, where currency fluctuations sway buyers away from European manufacturers.
Inflated currencies in emerging markets dissuade buyers from expensive European imports, and have the potential to strengthen demand for local products.
Long-term, the Russian car market is still expected to expand, fueled by a growing middle class, increased car ownership, and low prices at the gas pump.
Aside from the Russian market, Volkswagen Group reported strong growth, but revenue dropped to €51 billion "due to significant negative exchange rate effects" Wednesday's press release said.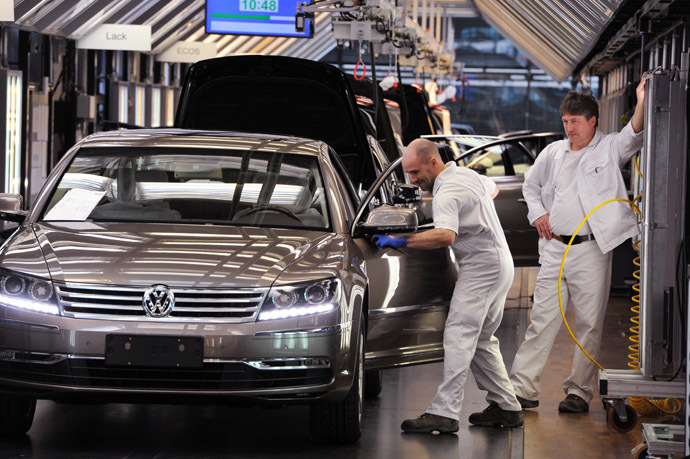 German-based retailer Metro has about $2 billion invested in Russia, but sales in Eastern Europe collapsed by 14 percent between April and June.
Metro had planned to take its Russian subsidiary Cash & Carry public this year, but has postponed because of the weakening ruble.
Moscow continues to say the sanctions will have a boomerang effect on the US and EU markets. Germany's finance minister said peace in Ukraine trumps economic interests within the EU.
The Cologne Institute for Economic Research forecasts German exports to Russia could fall by at least 17 percent in 2014, compared to 2013.
In a worst case scenario, if Russia and Germany completely cut bilateral trade, the German GDP could shrink by 0.6 percent, losing €16.4 billion, the Cologne Institute estimates. Exports to Russia from January - April dropped by 14 percent.
You can share this story on social media: