EU economic sanctions on Russia won't affect gas sector – Van Rompuy
Published time: 26 Jul, 2014 05:20
Edited time: 26 Jul, 2014 16:16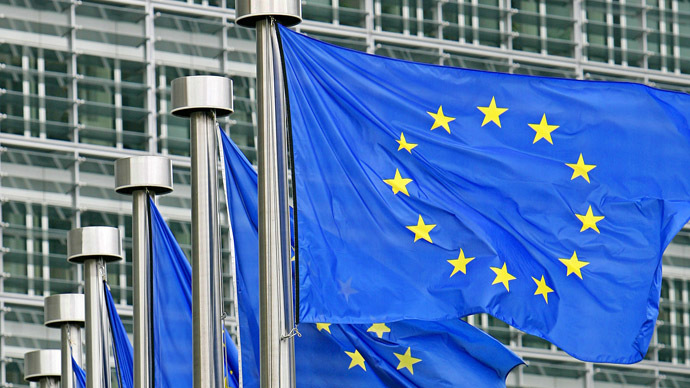 EU sanctions on Russia will cut Moscow's access to "sensitive" technologies in the oil sector, according to European Council head Herman Van Rompuy. The gas sector – which Europe depends on – will be unaffected, including Gazprom's South Stream pipeline.
On Friday, EU ambassadors agreed to push ahead with far-reaching economic sanctions against Russia, adding that the details are still to be worked out.
Key restrictions against Russia include closing EU capital markets to state-owned Russian banks, an embargo on arms sales to Russia, and restrictions on the supply of dual-use and energy technologies.
The discussion among ambassadors led to "an emerging consensus on some key principles," Van Rompuy wrote in a letter to the EU leaders.
The first principle is that "the measures in the field of sensitive technologies will only affect the oil sector in view of the need to preserve EU energy security," an EU source familiar with the letter told Reuters.

This means the sanctions won't hamper Gazprom's massive South Stream gas pipeline project to Europe, which would boost the delivery of Russian gas to countries including Germany, Austria, and Italy.

The second principle of "non-retroactivity will apply across all targeted sectors, notably in the field of arms trade and restrictions on access to capital markets," Van Rompuy wrote. This will allow France to uphold its 1.2 billion euro deal with Russia to supply two Mistral helicopter carriers.

The third principle is that the ban on exports of dual-use technology, which applies to military and civilian products, will for now be limited to military end-users.

Van Rompuy assured EU leaders that the package will maintain the interests of all of the EU's 28 member states.

The European Council president asked heads of states to delegate authority to their ambassadors to agree on the sectorial sanctions without staging a special EU summit. EU ambassadors are scheduled to meet and review the results on July 29, an unnamed diplomat told the agency.

The EU, which hesitated with implementing economic sanctions on Moscow for several months, decided to make the move after the Malaysia Airlines flight MH17 tragedy.

The passenger plane carrying 298 people crashed in Ukraine on July 17. The West has accused anti-Kiev rebels, which it believes are supported by Russia, of shooting down the jet.