UK collects extra £1bn in taxes from wealthy since 2009
Published time: 18 Jul, 2014 11:58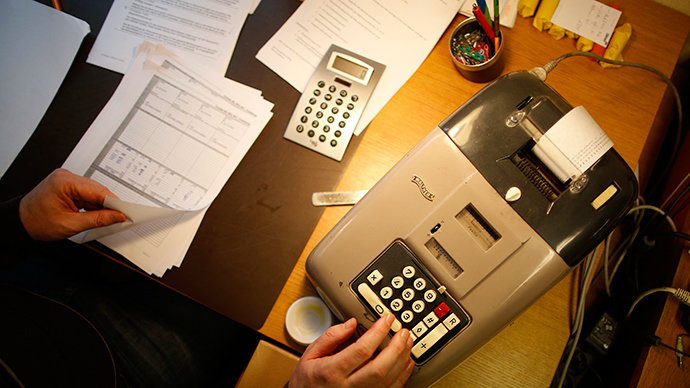 ​The United Kingdom's tax authority, Her Majesty's Revenue & Customs (HMRC), has collected £1 billion in extra taxes since 2009 after stepping up going after tax avoidance, evasion, and fraud.
In the last five years, the special "High Net Worth Unit" has raked in an extra £1 billion in taxes, and £268 million in the last year, HMRC said in a press release on Thursday.
The special unit, set up in 2009, evaluates the country's 6,200 wealthiest individuals with a net worth of more than £20 million.
David Gauke, the new Financial Secretary to the Treasury, revealed the extra £1billion when speaking at the HMRC's second annual stakeholders conference.
"HMRC vigorously polices the rules ensuring it collects the tax that is due, and takes tough action against the minority who seek to avoid their responsibilities. This approach is clearly working as HMRC's High Net Worth Unit has delivered £1 billion in compliance yield. This is against targets totaling £894 million and is further evidence that the government's investment of nearly £1 billion in HMRC to tackle avoidance, evasion and fraud is paying off," Gauke said.
"This maximizes voluntary compliance of the majority of customers, and enables HMRC to effectively challenge those who do not play by the rules," the HMRC statement said.
On Wednesday, HMRC reported on the compliance yield estimates to Parliament, adding it so far recovered £135 million from individuals from a private Swiss bank owned by HSBC.
UK residents pay both HMRC as well as local government to support public funding. In 2013, the UK collected about £550 billion in taxes, about 36 percent of the country's gross domestic product, according to the Treasury database.