​Amazon accused of allowing children to buy goods online without parental consent
Published time: 11 Jul, 2014 15:14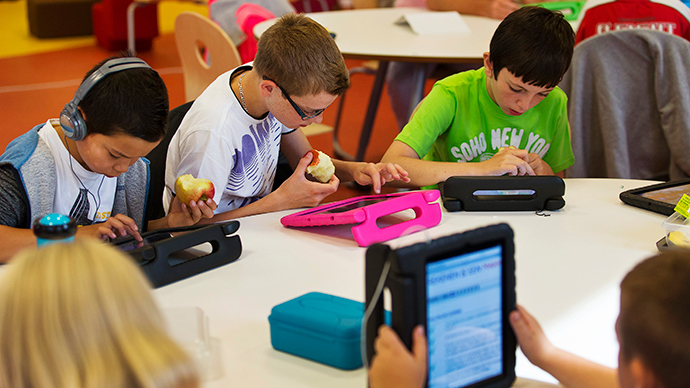 The US Federal Trade Commission (FTC) has accused Amazon of not password protecting in-app purchases and thus allowing children to spend millions of dollars from their parents' accounts. Thousands of users want compensation for unauthorized transactions.
"Amazon's in-app system allowed children to incur unlimited charges on their parents' accounts without permission," Bloomberg quotes Edith Ramirez, the FTC Chairwoman. "Even Amazon's own employees recognized the serious problem its process created."
The majority of the applications involved were designed for young people, and the spending was connected to virtual goods like shields and guns used in games.
Amazon charges a 30 percent commission on all payments processed through its online shop.
The online giant claims it doesn't agree with the prosecution and intends to challenge it in a court.
The company considers its practice is similar to Apple. The iPhone manufacturer had been accused of not asking for payment confirmation within 15 minutes of the first purchase being processed.
Apple settled the claim in January compensating customers $32.5 million and changed the system of require parental consent for purchases.