Rosneft signs long-term oil supply deal with BP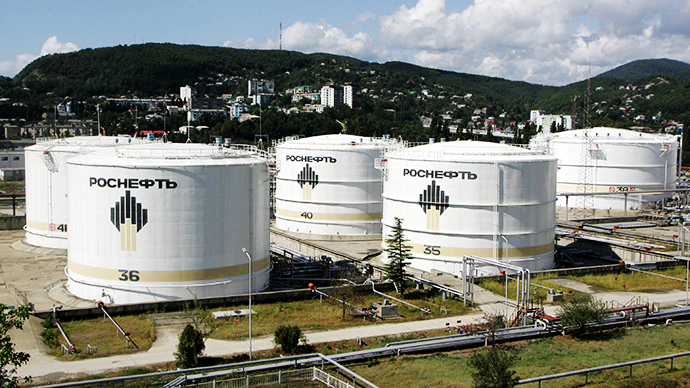 Rosneft has agreed to supply BP with up to 12 million tons of oil and oil products over 5 years. The deal assumes a prepayment of at least $1.5 billion, and comes despite political rhetoric of more western sanctions against Russia.
"At the moment of signing, the deal prepayment has made of around $2 billion. Eight leading world banks participated in the deal. The prepayment sum will be increased, because several more banks said they are interested in the deal," ITAR-TASS quotes a representative of the Russian oil major.
Deliveries on the contract may begin this July while the price will be calculated with a similar formula Rosneft uses in the sale of oil products and oil at regular annual tenders.
It's a second major agreement between Rosneft and BP since the sanctions were imposed on the Russian company's CEO Igor Sechin, a close friend of Vladimir Putin. However, BP CEO Bob Dudley said he was mostly interested in keeping his business going and didn't care about personal sanctions.
"I am working here with Rosneft. It's business between the companies. I don't comment on personal sanctions," Dudley told reporters in Khabarovsk on Friday.
The deal opens up new possibilities for both companies. For BP it guarantees the quality of oil products and ensures stable supplies, while Rosneft maintains high profitability and gains additional financial resources, ITAR-TASS cites Rosneft's chief executive Igor Sechin.
The signing follows May's BP and Rosneft agreement to jointly explore for "tight" oil in Russia.