​EU sanctions on Crimea lead to deadlock – Republic's head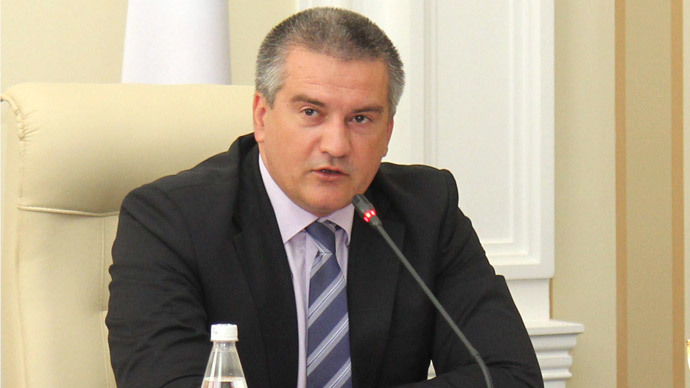 The head of the Crimean government has stressed rejoining Russia is irreversible. Sergey Aksyonov said an EU ban on imports from Crimea and Sevastopol deprives Europe of a market and it must "realise that the regime of pressure leads to nothing good."
Aksyonov characterized the EU sanctions targeting the new Russian territory as "a deadlock situation, including for the European Union. They [EU states] deprive themselves of markets to sell their products and of the opportunity to participate in the investment program of Crimea".
The peninsula head suggests the EU decision to prohibit imports from Crimea was influenced by the US government.
"General agitation over Crimea's accession to Russia has calmed down in the EU. As far as I understand in this case the US authorities have pushed this stance," he said.
The EU Commission imposed a ban on imported goods from Crimea following its position of not recognizing Crimea's accession to Russia.
However Crimean officials say EU sanctions won't have any serious impact on the region's economy.
"I do not envisage any major crisis. I do not even know which economic sector might be affected by it. Most of our exports were to Russia; now this is no longer export but domestic operations," said Vitaly Nakhlupin, the head of the Crimean State Council's Economic Commission.