Ukraine says it paid interest on $3bn Russian loan
Published time: 20 Jun, 2014 13:56
Edited time: 23 Jun, 2014 05:22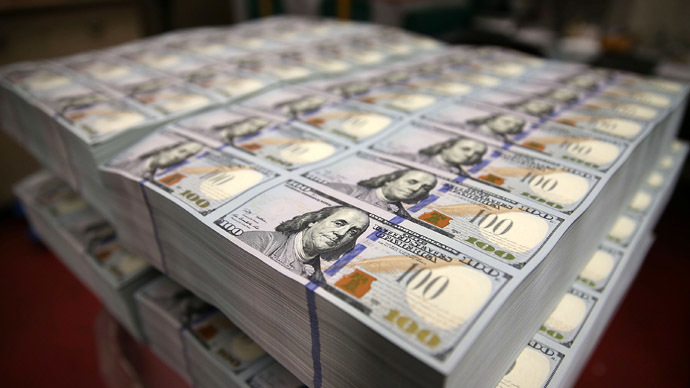 Kiev has made its first coupon payment of $73.3 million on the $3 billion bond loan from Russia, according to Ukraine's Finance Ministry.
The Ministry posted an official release on Thursday, three days ahead of the June 22 deadline.
In December, Russia bought $3 billion in Eurobonds from Ukraine to help it avoid a default. Russia said it expected a 5 percent return, which means Kiev has so far paid the first installment the $150 million interest accrued in 2014. Bond interest payments are calculated and repaid semi-annually.
The bond placement was organized by VTB, Russia's second largest bank using money from the country's $88 billion National Welfare Fund, and was placed on the Irish Stock Exchange.
The original plan was to issue a total of $15 billion of bonds, but Russia put the rest of the Eurobond sales on hold while Ukraine formed a new leadership after ousting then-President Viktor Yanukovich.
Ukraine still hasn't made progress in paying off its $4.5 billion debt to Gazprom, Russia's state owned gas company and the world's largest gas producer.
Aid is pouring into Ukraine from various sources; the IMF has already delivered a $3.2 billion package of the total $17 billion promised, the European Central Bank has sent the first 100 million euro of a total 1.6 billion euro aid package, and the US has promised another $1 billion in aid.
Even with all the money coming in, there is still widespread agreement that Ukraine will default on its debt by the end of the year.