Gazprom gets Singapore listing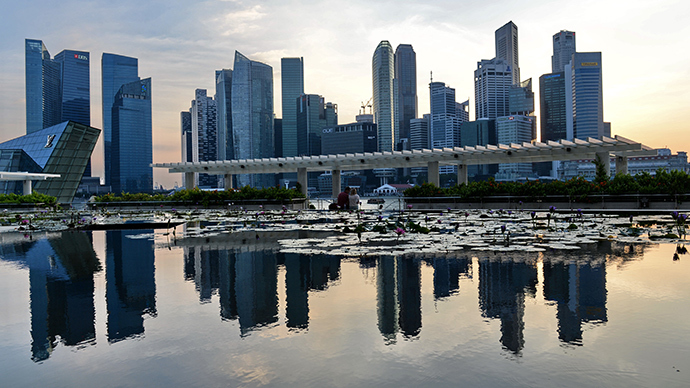 Russia's gas export monopoly Gazprom has listed on the Singapore stock exchange. The move is seen as a way for the company to become more transparent to Asian investors, which has become especially important after the $400 bn gas deal with CNPC.
From Tuesday Gazprom global depositary receipts (GDR) are being traded on the Singapore floor, as Vedomosti cites Gazprombank, the monopoly's corporate broker.
"Our goal is to become more understandable and familiar to Chinese investors, which is especially important after the signing of a gas deal with CNPC," says a Vedomosti source close to Gazprom.
Some analysts believe that better financial ties with Asian investors could simplify the construction of the Power of Siberia pipeline – the eastern route to deliver Russian gas to China agreed under a Gazprom-CNPC deal.
Russia and China seal historic $400bn gas deal

As western investors are less willing to invest into Russia, Asian investors are "a new class of investors for the monopoly," said Vitaly Kruykov, a director at Small Letters.
The key question is whether the number of Gazprom investors will increase, and whether the Russian gas company will be included in the indices, said Vladimir Tsuprov, an investment director at TKB BNP Paribas.
Tsuprov added that Gazprom's new listing is more of an "image" move, not something that would immediately boost investment in the company. Currently Asian investors who want to park their money in Russian stocks have virtually no restrictions, he explained.
He also warned that the Ukraine turmoil could erode part of the demand.
Gazprom GDRs already trade on London and New York exchanges.
You can share this story on social media: