Exxon business in Russia not disrupted by Ukraine crisis – CEO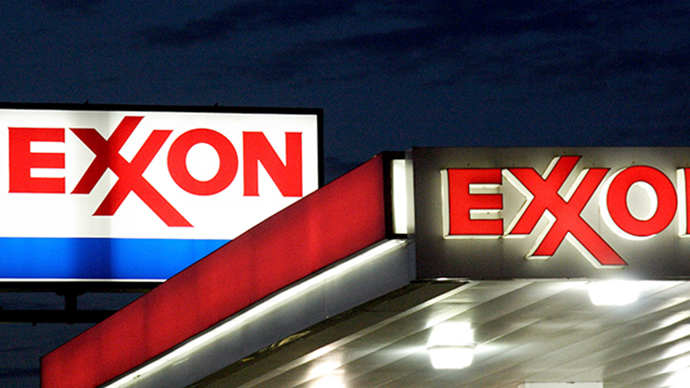 Energy giant Exxon Mobil Corp's drilling operations in Russia, as well as its alliance with Russian oil company Rosneft, have not been affected by the Ukrainian crisis or sanctions levied against Russia by the United States, according to Exxon's CEO.
"We're extremely proud of what we've been able to accomplish in Russia," Exxon Chief Executive Officer Rex Tillerson said at the company's annual shareholder meeting. "They've been very good partners for us."
He said Exxon "generally" does not support the sanctions against Russian individuals, including Rosneft head Igor Sechin. Rosneft itself was not named in the sanctions, imposed by the US in retaliation for the action Russia took upon the collapse of the Ukrainian government in recent months.
Tillerson said Exxon has made its views of the sanctions known to the US government.
"We're having conversations such that our views are being heard at the highest levels," Tillerson told reporters at the meeting.
The Exxon CEO said the sanctions have not disrupted his company's relationship with Rosneft, as representatives of Exxon have even met with Sechin in Russia and Europe since the conflict in Ukraine broke out.
While some Western oil companies have recently left Russia amid a difficult business climate, Exxon, Chevron Corp, and British company BP have thrived through deep connections in Russia. Exxon has had a presence in Russia for over 20 years, Tillerson said.
Exxon's net holdings in Sakhalin, a Russian island in the North Pacific, came to 85,000 offshore acres by the end of 2013, according to Reuters. Last week, Exxon and Rosneft agreed to continue work on the Far East LNG (liquefied natural gas) project, fed from the companies' wells on Sakhalin.
In addition, its net holdings in Rosneft joint-venture agreements for the Kara and Black seas were 11.3 million acres.
The two companies have also worked together to develop oil reserves in western Siberia.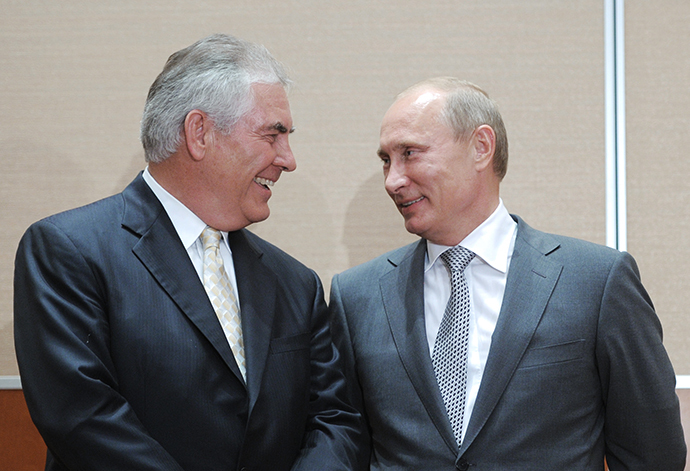 You can share this story on social media: