US authorizes $1bn to Ukraine in loan guarantees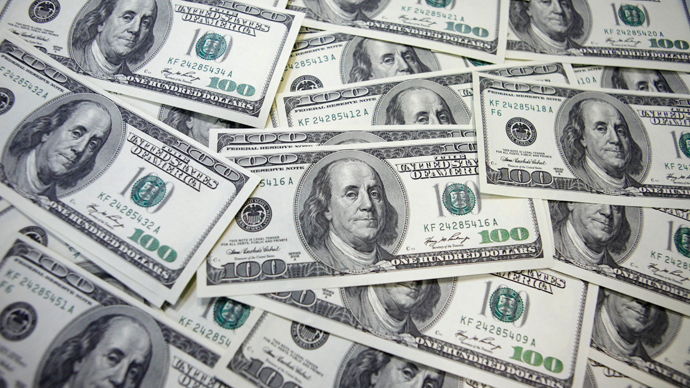 Washington granted Kiev authorities $1 billion in loan guarantees, which came into force on Friday. The loan comes amid Kiev's punitive military operation on eastern Ukraine, so far resulting in dozens killed and injured among the civilian population.
The warranties and conditions of the $1 bn loan guarantees, that the US is giving acting through its Agency for International Development (USAID), are to be issued on Monday, according to the US Federal Register.

The loan guarantees will be in accord with the agreement between the US and Ukraine made on April 14. The loan will apply to sums borrowed from Friday and thirty days after, not exceeding the total of $1 billion in principal amount and is to be repaid by Ukraine with interest.

On May 7 Ukraine received its first emergency rescue money from the International Monetary Fund (IMF). The two-year program is to shell out over $17bn in aid to Ukraine's troubled economy. In total the international community has promised the coup-appointed authorities in Kiev $27bn.

The country gripped by riots has over $9 bn in debt, including the Ukraine's gas debt to Russia, which hit $3.5 bn in May. Russian energy minister Aleksandr Novak said in April that Ukraine's growing gas debt may lead to the failure of the country's transit obligations and the reduction of gas supplies to southeastern Europe.

In December Russia provided a $15 billion no-strings-attached loan to former Kiev authorities headed by President Victor Yanukovich. However following the coup in Kiev in February Moscow rescinded the offer.

The US loan guarantees come as the coup appointed authorities launched a punitive military operation in the eastern part of the country that has been gripped by anti-Kiev protests. The residents of the eastern Donetsk region outraged by Kiev's policies are planning to hold a referendum on the federalization of the region on Sunday.
You can share this story on social media: