Pot shops to get banking system of their own in Colorado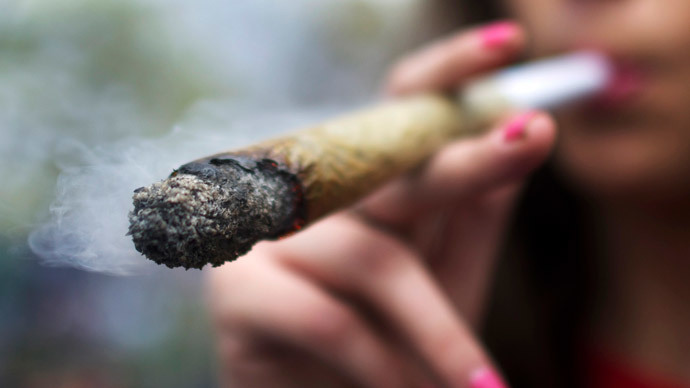 ​A financial system for the budding marijuana industry has been given the green light by Colorado lawmakers to help pot shops transition from a cash-only business to more sophisticated accounting.
The "Marijuana Financial Services Cooperatives Act" was passed Wednesday by the Colorado legislature to provide financial services to industrial hemp businesses that are otherwise illegal under federal law.
Governor John Hickenlooper backs the bill and is expected to sign it into law.
In Colorado, banking co-ops can now provide financial services like checking accounts and auditing to marijuana businesses, services which were previously unavailable. Using the services will make the businesses safer as they won't have to store huge amounts of cash on the premises, and will help the state collect taxes more easily.
"We are trying to improvise and come up with something in Colorado to give marijuana businesses some opportunity, so they do not have to store large amounts of cash," Republican Senator David Balmer said.
Lawmakers hope this will put an end to the criminality that often accompanies cash-only industries, as well as keeping down costs for marijuana shops. Pot shop owners had petitioned lawmakers at the State Capitol to establish their own financial system.
The approved bill will allow pot sellers to become bank cooperatives, but they still need permission from the US Federal Reserve to accept credit cards and checks. Last February the US Treasury Department said the marijuana industry could be served by banks, but few lenders were enthusiastic to take on the business of legal drugs, and many shops have been refused accounts.
The co-ops cannot call themselves a 'bank' or 'credit union' in any sort of trade name, advertisement, or services.
Colorado is the first state in the US to allow the sale of recreational marijuana, which began on January 1. Washington state will become the second in July.
You can share this story on social media: