Ukraine can't guarantee full transit of gas to Europe, warns Russian energy minister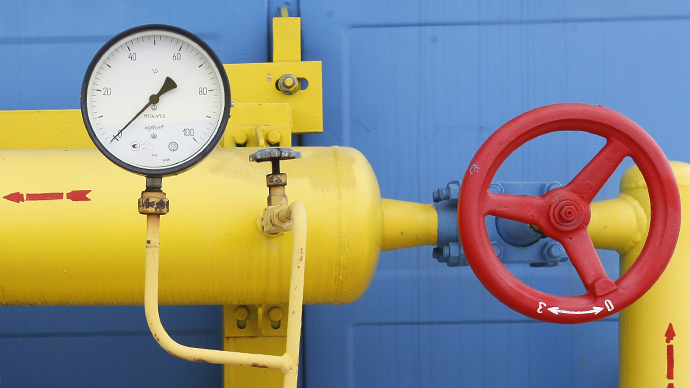 Russia's energy minister has warned that the situation concerning the injection of natural gas into Ukraine's underground gas storage facilities is very critical, and Kiev, along with the EU, must take measures to ensure uninterrupted supply to Europe.
Aleksandr Novak reminded reporters that during Friday's Warsaw meeting, Ukrainian Energy Minister Yury Prodan stated Ukraine can't guarantee the injection of the required amount of gas into its underground gas storage facilities (UGS) during the summer months, which means that Ukraine no longer guarantees the transit of gas to Europe in the amounts agreed in contracts between Russian gas giant Gazprom and EU customers.
Russia, Ukraine, and the European Union failed to reach an agreement on gas supply issues during three-party talks in Warsaw on Friday. The parties gathered to search for a solution to the "crisis situation" around Ukraine's payments for Russian gas, according to the Russian Energy Ministry.
Novak told reporters on Saturday that the situation is very critical, and that the EU and Ukraine need to take steps towards resolving the transit issue.
"It's very disturbing information, because we believe that it is unacceptable. It is necessary for Ukraine as well as our European partners - who are equally responsible for ensuring gas transit via Ukraine - to take urgent measures," Novak said.
Novak estimated that Ukraine needs to inject 12 billion cubic meters of gas during the summer period to be all set for winter use and its transit obligations. The summer gas injection will ensure gas transit to Europe via Ukraine flows without interruption all year round.
According to EU energy commissioner Guenther Oettinger, the sides have agreed to hold two more rounds of consultations, in two and four weeks. During their next meeting in mid-May, the sides will focus on gas prices for Ukraine, Oettinger told journalists on Friday.
You can share this story on social media: