Egypt to launch Islamic stock index
The move is aimed at attracting new investment, according to the bourse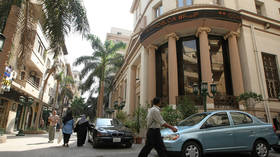 A new Sharia-compliant index is expected to be launched on the Egyptian Exchange (EGX) within the first half of next year, EGX chairman Ahmed El Sheikh told regional media on Monday.
Companies wishing to be included in the index will have to ensure that their activities, as well as their financial and accounting practices, comply with the provisions of Islamic Sharia law, according to El Sheikh. The process will be led by the Sharia Supervision Committee of the Financial Regulation Authority.
The EGX is in talks with up to four medium-sized private sector companies for potential registration on the new index, El Sheikh said without providing any further details.
The Islamic-compliant index is expected to attract new investors, increase investment volumes in the stock exchange, and enhance the country's financial sector.
The launch of the index reportedly comes at the request of investors wishing to invest in the shares of companies whose businesses conform to Islamic law.
Sharia-compliant financial systems create a suitable alternative to traditional stock trading. Because any activity that involves receiving interest income is prohibited in Islam, financial transactions must be tied to an actual asset. They also cannot be connected with activities prohibited by Sharia law, such as gambling or alcohol.
You can share this story on social media: