Anonymous Algeria says it penetrated Israel's security databases
Hackers claim to have breached Defense Ministry firewalls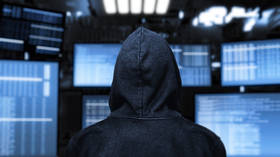 Hacker group Anonymous Algeria claims to have gained access to databases belonging to the Israeli Defense Ministry and police, according to a Telegram message from the collective.
The group said on Friday that it had extracted more than 10 gigabytes of data from the Israeli Defense Ministry, including information "about the officers, armies, and plans of the Israeli occupation army."
The names, residential addresses, parental details, and other information about officers from the Israel Defense Forces (IDF) was included in an extract published by the group.
The hackers issued a ceasefire demand to the Israeli government and threatened to release the full information if the "atrocities against children and women in Gaza" continue.
According to the hackers, Israel's postal system was also hit by a cyberattack involving 1.5 million accounts, while several Israeli police devices were allegedly targeted, providing access to confidential files.
All of Anonymous Algeria's messages stated its commitment to Palestine. "We the people and the Algerian army are with Palestine, whether it is unjust or oppressed. Free Palestine. We Stand With you," the group wrote.
According to the Cyber Express, more than 100 hacker groups are waging a digital war during the Israel-Hamas conflict, with 70% of them supporting Palestine.
Groups such as GonjeshkeDarande, Indian Cyber Force, and the UCC team have all expressed support for Israel, while KillNet, Anonymous Sudan, and Mysterious Team Bangladesh have sided with Palestine.
You can share this story on social media: