Most Russians ready to cancel foreign trips over security fears, poll shows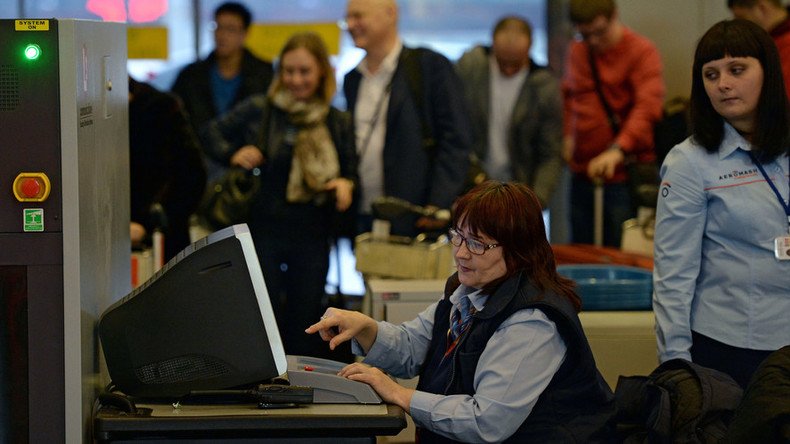 More than half of all Russians think that trips abroad should be canceled over current security fears, with only around 10 percent thinking the opposite, according to the latest research by polling agency the Levada Center.
The share of those who think that visits to foreign nations should be canceled or postponed was 45 percent, with 25 percent more believing that Russians should have stopped trips abroad a long time ago. Seven percent of respondents said they saw no critical changes in the security situation abroad and therefore it was wrong to change their plans.
A further three percent answered that the threat was not all that big, and it was wrong not to take advantage of the falling prices for foreign trips.
However, 11 percent of respondents said that due to the recent sharp fall of the Russian ruble they see foreign vacations as too expensive, and do not even consider the security factor.
READ MORE: 4.5mn Russian tourists won't visit Turkey this year

According to the same poll, only 35 percent of Russians traveled abroad over the last five years: 27 percent went on tourist trips, four percent visited relatives, and three percent had to travel for work reasons.
The poll was conducted in late December in 137 cities, towns and villages across Russia.
According to various estimates by experts quoted by Russian mass media, the number of package tours abroad that were sold fell by 70 percent in 2015 compared to the previous year. The main reasons behind this were given as the deterioration of the security situation in Egypt and Turkey – the two most popular destinations.
In early November, the Russian president ordered the suspension of all flights from Russia to Egypt, as a safety measure after the fatal crash of an A321 airliner on October 31 over the Sinai Peninsula. Russia's Federal Security Service has said the crash was caused by a bomb blast on board, most likely an attack by terrorists connected with the Islamic State (IS, formerly ISIS/ISIL) group.
Shortly after the ban, Moscow also halted all direct flights by Egyptian airlines from Egypt to Russia until next year.
The flow of Russian tourists to Turkey stopped in November after Turkish Air Force jets attacked and shot down a Russian Su-24 aircraft that was conducting an anti-terrorist operation in Syria.
Lawmakers from the parliamentary opposition party Fair Russia have proposed that the government be temporarily allowed to forbid national tour operators from selling vacations to countries where the terrorist threat to Russian citizens is especially high.
READ MORE: Restrict Russian tourism to countries with increased terrorist threat, say leftists in draft bill

The authors of the draft propose that government ministers do not issue bans in every particular case, but instead introduce a special register of countries that allow terrorists to threaten the lives of Russians.
The lower house has not yet held a hearing on this proposal.
You can share this story on social media: