Beer production returns to Syria with opening of $16mn brewery (VIDEO)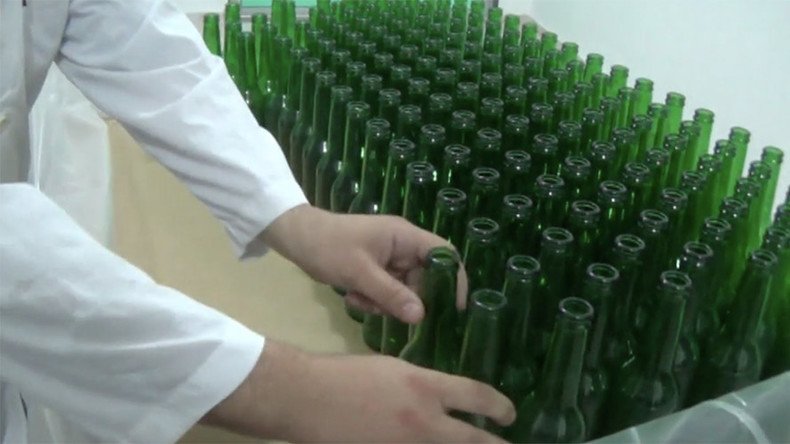 Syria's beer production industry is being resurrected with the opening of a $16 million brewery which plans to produce an impressive 15 million litres the product each year
The Aradoz Beer Factory opened in Syria's north west coastal city of Safita and is the work of two Syrian expats living in the Czech Republic. It represents the first mass-produced domestic beer since the civil war halted production of the country's only two brands.
"The factory's machines are imported from Czech Republic. The machines were put together by Czech experts," factory director Basel Abbas said.
"Some Syrian technicians were trained to use these machines, and now they are supervising the production process. The machines are electronic and modern in order to ensure the quality of the production and that the beer has a distinctive flavor."
Before the war began in Syria, there were two government-run beer factories, Barada beer in Damascus, and al-Sharq beer in Aleppo.
Both stopped producing beer as a result of the the conflict. Until now, Syrians imported beer from Lebanon.
"We are confident that our product will have a competitive advantage over other products and will be available at a reasonable price."
You can share this story on social media: