North Korea's 'Hunting Yankee' game lets players kill US marines (PHOTOS)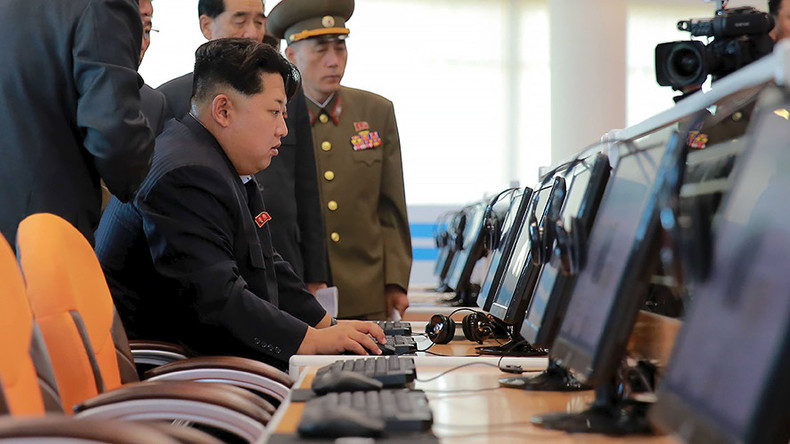 North Korean gamers have been given an indication of what it's like fight an American soldier following the release of the first-person shooter 'Hunting Yankee.'
Details about the developer of the game have not been released. However, screenshots from the shoot 'em up show how players are encouraged to kill enemies styled as US marines.
North Korean news outlet Arirang Meari has started featuring the game, saying that it is a "fighting game in which the US is laid down with a sniper gun in the context of injustice."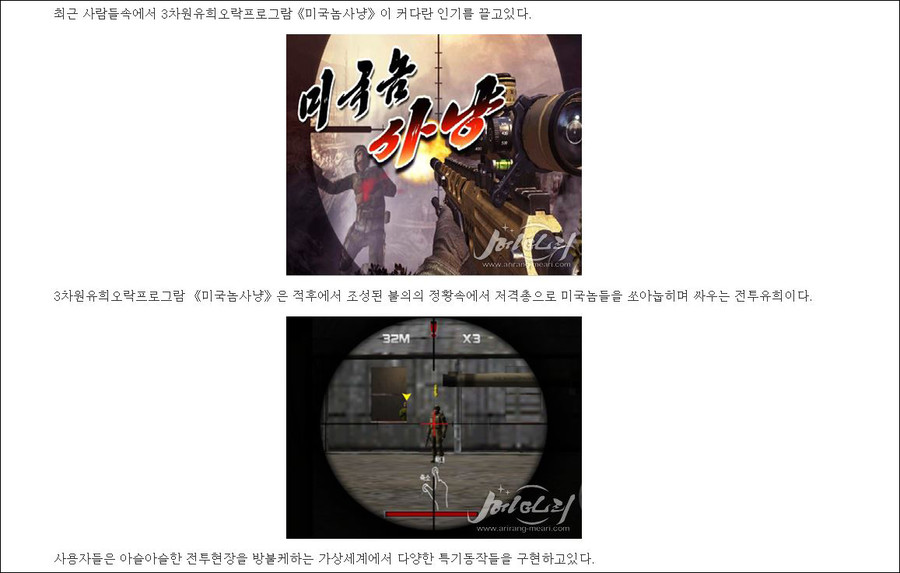 The release comes at a time of heightened tensions between the US and Pyongyang.
The two have engaged in military posturing in recent times, with North Korea threatening to strike the US territory of Guam in response to US President Donald Trump's announcement that he would unleash "fire and fury" on should North Korea threaten US security.
While the new North Korean game has created a stir online, the production is not much different from other violent conflict games such as the Activision-made Call of Duty.
In 2009, the second installment of the 'Call of Duty: Modern Warfare' series sparked controversy when a "No Russian" level of the game allowed players to carry out a massacre in a fictitious Moscow airport.