Florida man arrested for pulling over in stolen car to watch eclipse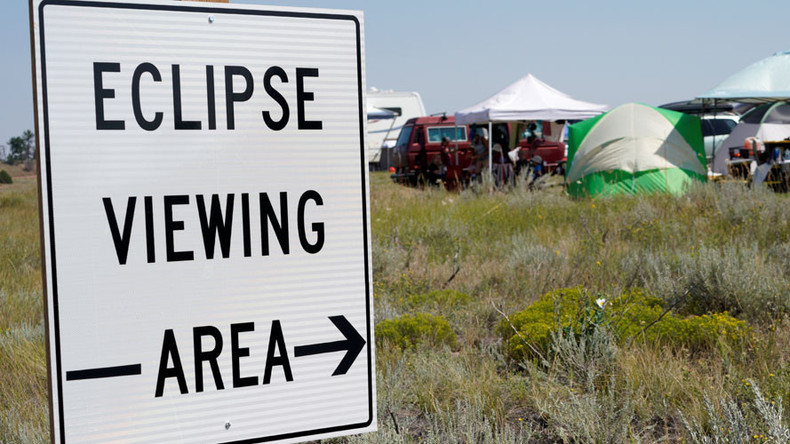 As most of America was mesmerised by the once-in-a-lifetime solar eclipse on Monday, one man's curiosity may have cost him his freedom.
Florida's Orange County Sheriff's Office said they had been following a man driving a stolen car shortly before the eclipse momentarily plunged the Sunshine State into darkness.
To their surprise, the driver pulled over the car to catch a glimpse of the celestial phenomenon. The alleged car thief had clearly been following safety advice from eclipse experts and had brought along a welding mask to view it.
However, it was while wearing the mask, and distracted by the cosmic event, that the cops swooped to make their arrest.
"He never saw it coming. That only happens every 99 years," cops said mocking their prisoner, 22-year-old Jocsan Feliciano Rosado.
The Sheriff's Office's post around the arrest gathered 25k likes on Facebook in the two days since being uploaded.
Many of the nearly 2,000 commenters found the circumstances of Rosado's arrest rather amusing while others applauded him for his astronomic interest in the eclipse.
"This guy made front cover. Probably the only person in the USA who stole a car just to drive to harbor freight to get a welder's mask to look at the eclipse," wrote one commenter.