Solar eclipse drives American social media bananas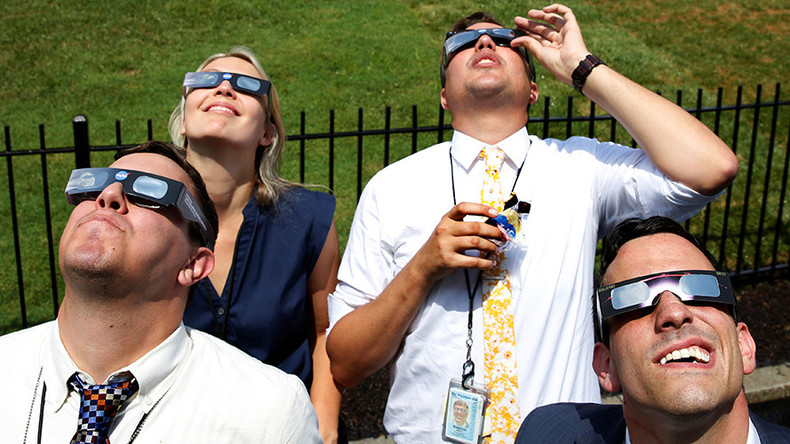 The long awaited solar eclipse has finally arrived and eager stargazers have taken to social media to share their delight at witnessing this cosmic ballet they've waited almost a century to see.
The eclipse was visible in 10 states throughout Monday. Viewers in Oregon were first to experience the celestial phenomenon, caused when the Moon takes its place in front of the Sun plunging the Earth into darkness, if only for a few moments.
Many couldn't contain themselves, as can be witnessed in this series of tweets: