China's Paris has Seine better days
Published time: 21 Aug, 2017 14:19
Edited time: 22 Aug, 2017 19:58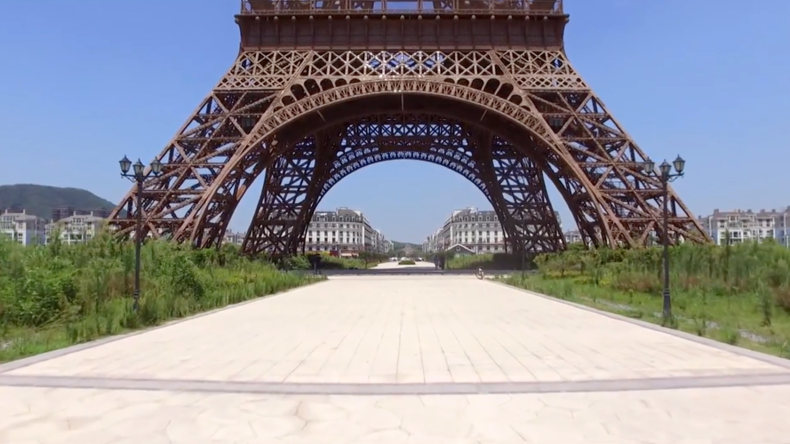 The lure of Paris hasn't proven as strong for the Chinese as developers had hoped, with a development designed in the image of the French capital becoming a ghost-town in China after apparently failing to attract residents.
Tianducheng, in the Hangzhou province of China, boats a 300ft (91 metres) Eiffel Tower, a third the size of the original iconic monument, and a replica Champs-Elysees square, presumably coupled with all the places to buy a croissant one could want.
What it doesn't boast, however, is occupied homes, with only around 2,000 people reportedly taking up residence in the town designed to accommodate 10,000.
"I've lived here for over two years. It still feels good to me," one local said. "The whole place is of a European style. There is a feeling of not going abroad, but in Europe."
The lack of inhabitants is credited to its location, surrounded by rural land with confusing routes and subpar roads leading to the town.
Along with the mini-Paris, China's east coast also boasts of it's own 'Thames Town' on the outskirts of Shanghai, and a Tower Bridge replica – albeit with added towers.
Built in 2012, the Suzhou Tower Bridge comes with four towers, making it's London parent look all the more inferior.