Sacré bleu: French up in arms over alt-croissant recipe (VIDEO)
Published time: 19 Aug, 2017 14:15
Edited time: 20 Aug, 2017 09:25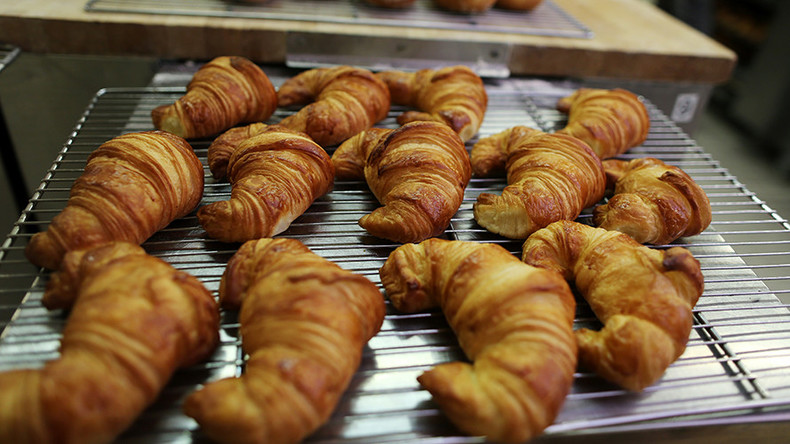 A new culinary approach to the croissant, involving sausage, bacon, and lashings of cream, has horrified French pastry lovers, who took to Twitter in droves to express their disgust at the seemingly sacrilegious alternative to the crescent-shaped classic.
The croissant is associated with quaint bakeries in France, but accompaniments to the flaky, buttery delight have long been up for debate. Should it be dunked in coffee, smeared with jam or laced with butter?
Now a new recipe has emerged online involving croissants being stuffed with sausages and bacon before being re-baked in a tray of heavy cream. And it's seriously dividing opinion.
Many croissant purists refuse to surrender to the pastry dish's charms, described by Yummy Recipes as "croissants but not as you know it."
Some people have gone as far to say that any messing with the original recipe could mean war. A chef based in France commented on Yummy Recipe's post to simply say: "In French we say 'Beurk,'" which translates roughly as 'yuck.'
Another person quipped: "Stick to traditional toad in the hole [a British dish] and leave the croissants to their perfection, this is a pretty disgusting mess."