Man 'too black' for soap dispenser as diversity in tech comes under spotlight (VIDEO)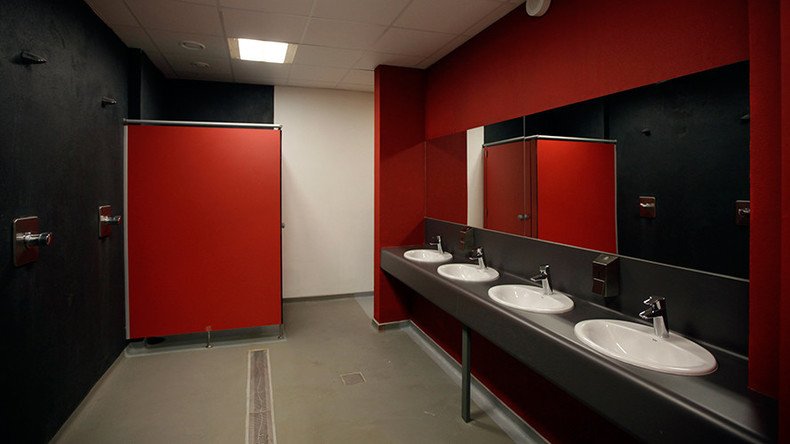 A video of a black man unsuccessfully trying to get soap from an automatic dispenser has gone viral amid claims that the tech devices struggle with racial diversity.
Chukwuemeka Afigbo, based in Lagos, Nigeria shared the footage on his social media accounts.
The video opens with a white man getting soap from the dispenser. A dark skinned man then tries, with no luck. The men can be heard saying "too black" as they continue to struggle with the device.
Eventually, a white paper towel is passed under the device, which immediately triggers the sanitizer.
Afigbo, who is the head of Platform Partnerships at Facebook for the Middle East & Africa, said the incident shows how important diversity is in tech. He added that having a dark-skinned person on the product's development team would have resulted in a better product.
Some social media users pointed out that the issue was likely a fault with the device's infrared sensor, however others said the issue was not this individual dispenser, but the lack of racially diverse tech industry staff to rectify or prevent such problems.
Automatic soap dispensers are typically activated by a sensor which emits infrared (IR) light and measures the amount reflected back from objects within its field of view. Infrared is a popular option on dispensing products as it's considered cheap and reliable.
Richard Whitney, vice president of tech firm Particle explains that the sensor will not trigger unless sufficient light is reflected back. In order to recognise variations in skin color, the sensor's sensitivity should be increased.
'Prejudiced tech' can also be found in AI programs, according to new research from the University of Massachusetts.
Researchers collected 59.2 million tweets with a high probability of containing African-American slang or vernacular and tested several natural-language processing tools to see how they would categorize the data.
One popular tool classified the posts as Danish "with a high level of confidence,"according to MIT Technology Review.
"If you analyze Twitter for people's opinions on a politician and you're not even considering what African-Americans are saying or young adults are saying, that seems problematic," Brendan O'Connor, assistant professor at the University of Massachusetts said.
You can share this story on social media: