3 attacks in 3 months: Aussie woman faced terror in London, Paris & Barcelona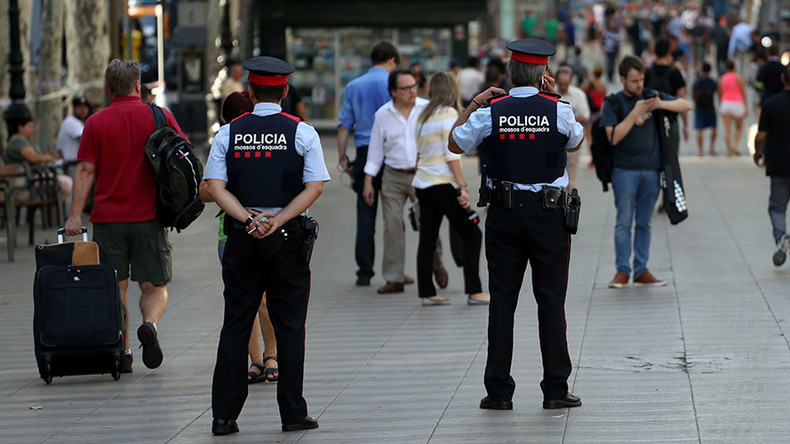 An Australian woman experienced her third European terrorist attack in just three months, after being caught up in Thursday's horrific events in Barcelona.
Julia Monaco was in London during the deadly London Bridge attack and in Paris when an assailant claiming to be a 'soldier' of Islamic State (IS, formerly ISIS/ISIL) attacked a police officer with a hammer.
READ MORE: First CCTV video emerges showing van attack in Barcelona
Monaco, who only left Australia three months ago, had her narrowest escape Thursday when a van rammed into a crowd on Las Ramblas, killing 14 people and injuring more than 100.
The 26-year-old Melbourne woman hid in a shopping mall in Placa de Catalunya during the attack when a van entered the pedestrianized strip nearby.
Something is happening in #Barcelona. Complete and utter chaos. Currently in lockdown in an Urban Outfitters. People running, crying.

— Julia Monaco (@juliaandmonaco) August 17, 2017
Genuinely terrifying experience. One minute I'm shopping for tshirts, the next I'm running to get away from the windows #barcelona

— Julia Monaco (@juliaandmonaco) August 17, 2017
Speaking to Australian radio station 3AW, she described the panic in the mall but said it had not deterred her from continuing her travels.
"I feel a bit rattled; it's not how I really expected today to go," she said.
"But I don't feel like I want to go home. I feel like I want to stay here and not let them, whoever they might be, win."
In June, Monaco was among those under lockdown in the Tube in London when a van mounted the pavement at London Bridge and struck pedestrians before the attackers ran into a nearby pub, stabbing people.
I am in #London and safe, but sirens are a constant and police everywhere. Surreal.

— Julia Monaco (@juliaandmonaco) June 4, 2017
Eight people were killed and at least 48 were injured in the terrorist attack.
READ MORE: 'Stabbed 15 times as she begged for help': How London Bridge attack unfolded
Just days later, the young woman was in Notre Dame in Paris when a police officer was attacked outside the famous Notre Dame Cathedral.