Great Scott! DeLorean plans flying upgrade for iconic 'Back to the Future' car (PHOTO)
A futuristic flying descendant of the gull-winged DeLorean car will soon become a reality. The vehicle famously fired Marty McFly through time in the hit Hollywood flick 'Back to the Future'.
The DeLorean DMC-12 sports car's heyday is very much in the past, but the DeLorean family name could be about to take-off once again, with the nephew of the car's original creator planning to build an aircraft to replace road vehicles, report Wired.
"Where we're going, we don't need roads," the famous line uttered by the 1985 film's character Doc Brown, is very much in keeping with what Paul DeLorean has in store for the new DeLorean DR-7 VTOL.
Designed by DeLorean Aerospace, a separate company to the one which manufactured the original motor car, a US patent has already been approved for the vertical take-off and landing aircraft.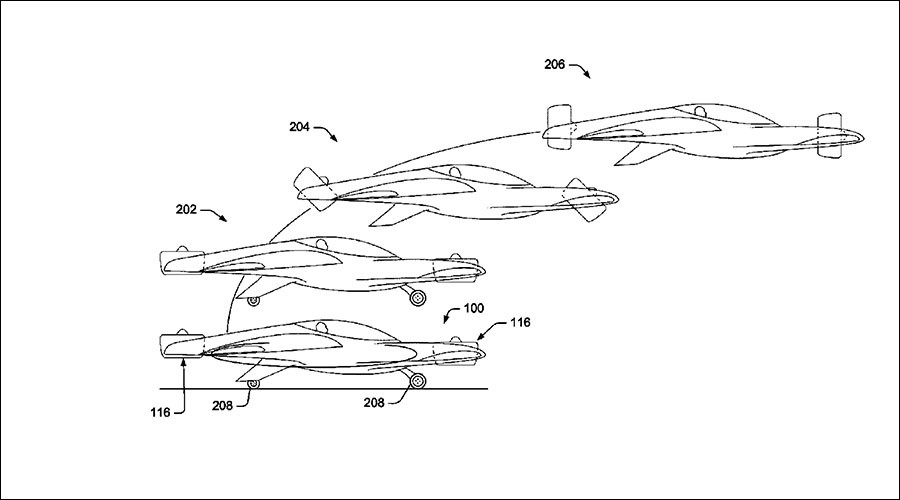 "The rotor units may be coupled to the fuselage via a rotating chassis, which allows the rotors to provide directed thrust… By moving the rotor units, the aircraft can transition from a hover mode to a transition mode and then to a forward flight mode and back," the patent states.
Read more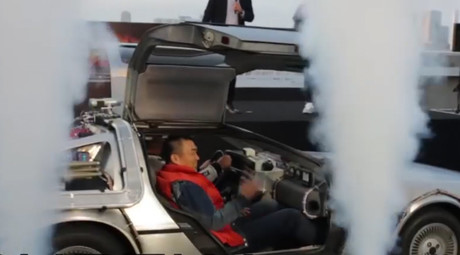 The firm sees the development as way to make air mobility more accessible and reduce road congestion, according to the DeLorean Aerospace website.
"Today, we have prioritized resource conservation and air quality over reducing road congestion and commute times… why not do both? Pairing a zero-emission electric power system with a lightweight yet highly stable platform, the vehicle that was once only of dreams – fast, efficient, and simple to operate, is finally becoming a reality," reads the heady DR-7 promotion.
Images of the sleek aircraft show it with four wings, a centralized cock-pit and a rotor on each end of the fuselage. In details submitted to the United States Patent and Trademark Office in 2015, the manufacturers suggest it may be powered by both electric motors and liquid fuel.
While the blueprint makes no mention of a flux capacitor, the aircraft could also have a function allowing it to be controlled remotely.
RT.com has contacted DeLorean Aerospace for further details on the innovation.