Rare white moose captured on film in Sweden (VIDEO)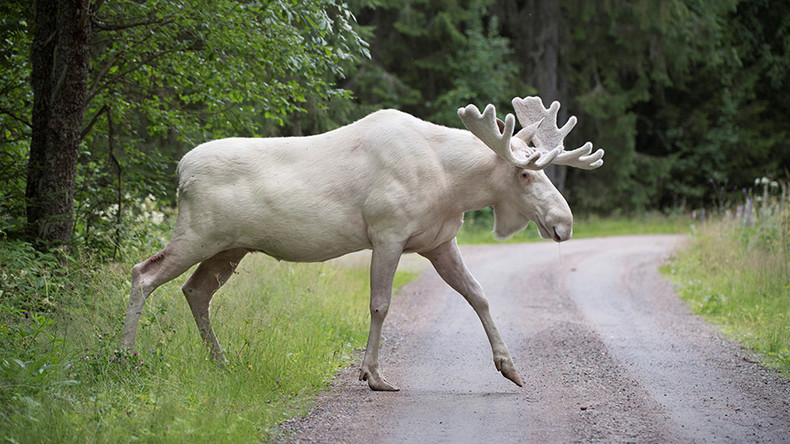 Rare footage of the elusive white moose spotted taking a quick dip in stream in Varmland, western Sweden has gone viral on social media.
The short clip shows the white moose on the banks of the stream, wading into the water to cross over before climbing back out in the direction of the cameraman.
The frenzy over the footage can be explained by the elusiveness of this animal. The white moose is a very rare sight, with only 100 left in the wild.
There are more moose in Sweden per square kilometre than in any other country in the world, with a total population of between 300,000-400,000.
You can share this story on social media: