Nazi eagle salvaged from shipwreck could be auctioned in Uruguay (VIDEO)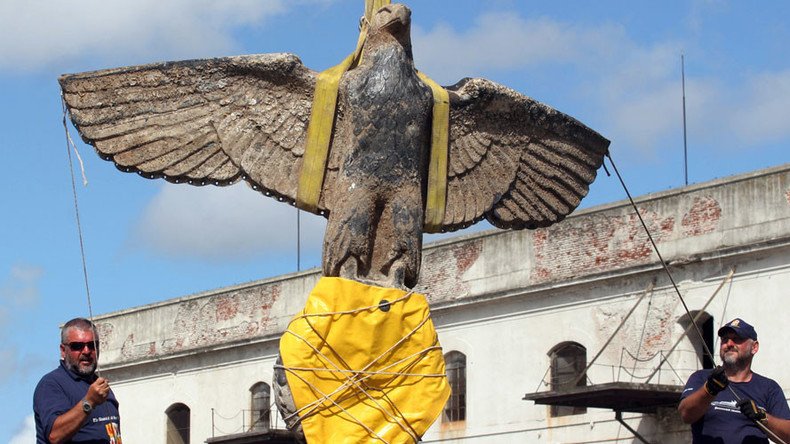 A giant bronze Nazi eagle is set to be auctioned in Uruguay, with half the proceeds going to a businessman who helped retrieve it. The 9ft (2.74 meter) eagle could fetch up to $50 million.
Recovered by businessman Alfredo Etchegaray, the eagle emblazoned with Nazi insignia has been stored in a warehouse guarded by the Uruguayan Navy since being salvaged in 2006.
Video released last week by Etchegaray shows the moment the eagle was pulled from the wreckage of the Graf Spee battleship, which sunk off the Uruguayan coast in 1939 following a battle with Britain's Royal Navy.
Weighing between 661 to 991lb (300-300kg) the eagle was ruled by the Supreme Court to belong to the state, with Etchegaray entitled to 50 percent of profits. Despite the decision no auction date was ever set.
Under a new proposal from Jorge Gandini, deputy leader of Partido Nacional, a conservative opposition party, the auction should take place, reported El Pais.
Speaking to a budget commission he argued that the eagle should not be locked away any longer when it could contribute to the financial needs of the state, including the Navy.
Gandini said the eagle should not be sold to a Nazi fanatic, but to a museum.
You can share this story on social media: