Bikes & electronics delight looters after cargo ship spill (PHOTOS)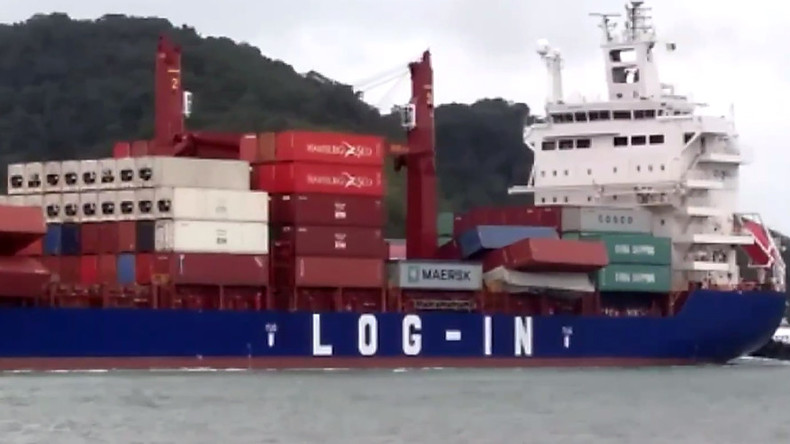 The waters were awash with riches in Brazil after a cargo ship spilled its load off the state of Sao Paulo. Looters were arrested after attempting to seize the goods by using small boats.
Some 10 individuals have been arrested, police said in a statement, after attempting to take advantage of the spill, which saw an oasis of bikes and electronics appear in the waters close to the Port of Santos.
The booty was the result of choppy waters causing a difficult journey for the cargo ship 'Log-In Pantanal' on Friday. Around 45 containers spilt into the ocean, causing a frantic dash for those wishing to take advantage.
A fisherman was also detained by police, who seized him onshore with five bicycles.
Video geo-located using Google Maps to the Port of Santos by RT.com shows the Log-In Pantanal' with a number of containers spilt over onto their side with some appearing to be crushed.