Men who turned underground nuclear bunker into £2mn a year cannabis factory jailed
Published time: 12 Aug, 2017 17:17
Edited time: 13 Aug, 2017 08:56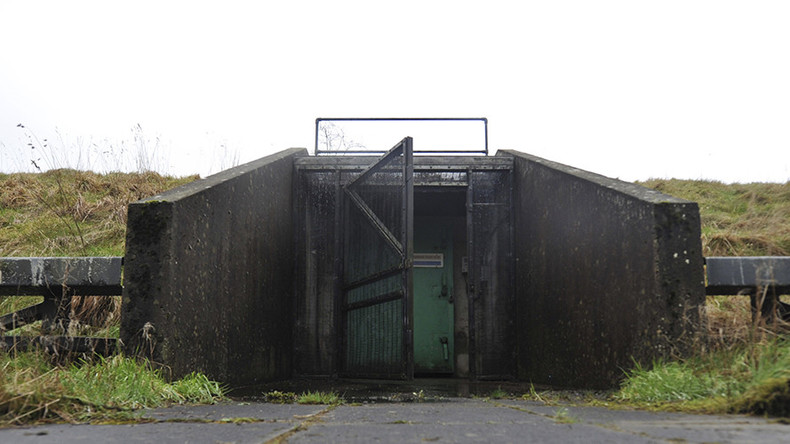 Three men who turned a former MoD underground nuclear bunker into a factory capable of producing £2 million worth of cannabis a year were jailed for up to eight years on Friday.
The trio were caught leaving the disused bunker in the tiny town of Chilmark, in the South East of England in February.
Constructed in the 1980s, the bunker was designed to shelter a local government in the event of nuclear holocaust. And though it is no longer owned by the Ministry of Defence, the bunker is still fully functional and, according to police, "almost completely impenetrable."
READ MORE: Cannabis company buys entire California town to create marijuana tourist destination
So secure was the bunker that police, acting on intelligence, had to wait for the three men to exit before they could swoop in, take the keys and gain access.
Inside they found up to 4,500 plants with facilities capable of generating a yield every six weeks.
"This was without doubt the largest cannabis factory we have seen here in the county, with almost all of the 20 rooms inside the bunker converted for the wholesale production of cannabis," said Wiltshire Police Detective Inspector Simon Pope.
The set-up had an illegal connection to the mains electrical supply, with the lighting equipment alone costing in the region of £140,000. The set-up was capable of producing a crop every six weeks, said Pope.
Further to being charged with conspiracy to produce class B drugs the three men were charged with money laundering and "abstracting electricity." The latter charge came as the trio had illegally siphoned off roughly £650,000 to fuel their subterranean exploits.
47-year-old Martin Fillery was handed an eight-year sentence, while Ross Winter (30) an Plamen Nguyen (27) were both imprisoned for five years.
READ MORE: 'We'll legalize cannabis,' pledge Liberal Democrats