Rare insight into McGregor boxing prep shows former boxing champ floored by UFC star (VIDEOS & POLL)
Published time: 12 Aug, 2017 10:22
Edited time: 11 Apr, 2018 14:07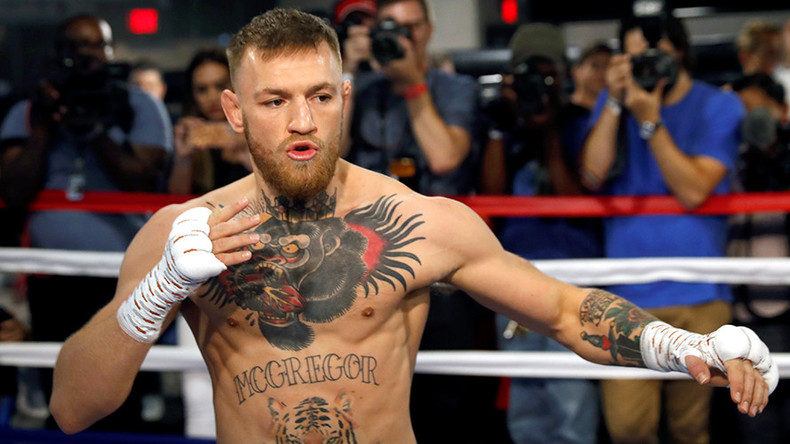 A rare glimpse into Conor McGregor's training camp shows former boxing champion Paulie Malignaggi fall to the floor after a flurry of punches from the UFC fighter.
"Here is the video everyone wanted to see," UFC President Dana White said on Instagram, posting a brief clip of a sparring session between the two fighters. Malignaggi can be seen falling to the floor after a string of punches from McGregor.
Malignaggi, a former two-time welterweight world champion, quickly played down the incident on Twitter, claiming he was pushed by McGregor.
The boxer recently hit out at White after an image leaked online showing McGregor standing over him collapsed on the ground, claiming it was a push and demanding the full sparring session video be release.
White posted a second short video showing McGregor showing lightning speed in his punches. "This is gonna be a FIGHT!!!!" he exclaims excitedly. McGregor takes on Floyd Mayweather Jr. on August 26.
Tell us what you think. Does McGregor stand a chance?