Anti-migrant ship puts out distress call and migrant rescue ship rushes to its aid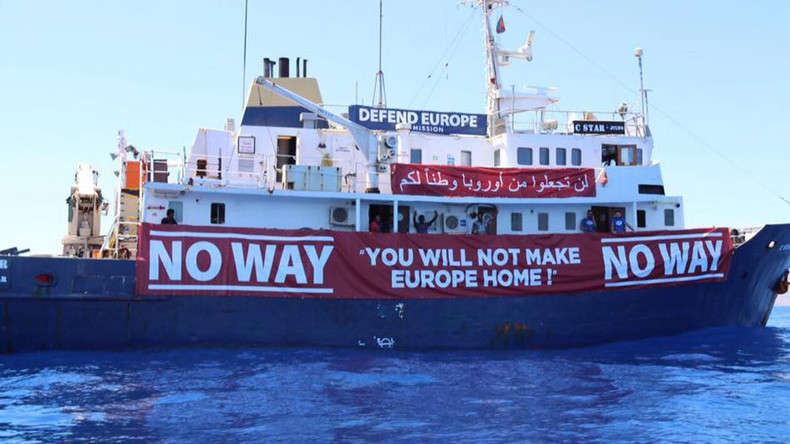 An ironic chapter in the migrant crisis unfolded in the Mediterranean on Friday as a migrant rescue ship was called to the aid of an anti-immigration ship operated by a far-right group.
German NGO Sea-Eye dispatched one of their search and rescue boats to the aid of the crew of the C Star, which is run by Defend Europe, a group that says it is "monitoring" the actions of NGOs in the Mediterranean.
Defend Europe was created by Generation Identity, who are a white nationalist "identitarian" group. The C Star released a distress signal when its engine failed, leaving it unable to maneuver.
In a statement on its Facebook page, Sea Eye said authorities alerted it that the C Star was in difficulties.
"Since our vessel the Sea Eye is closest to the C-Star, we were instructed by the maritime rescue coordination center in Rome, the emergency service for the western Mediterranean, to go to its aid," Sea Eye said.
READ MORE: Anti-migrant boat crew arrested for alleged people trafficking in Cyprus
The ship is around 28 nautical miles off the coast of Libya.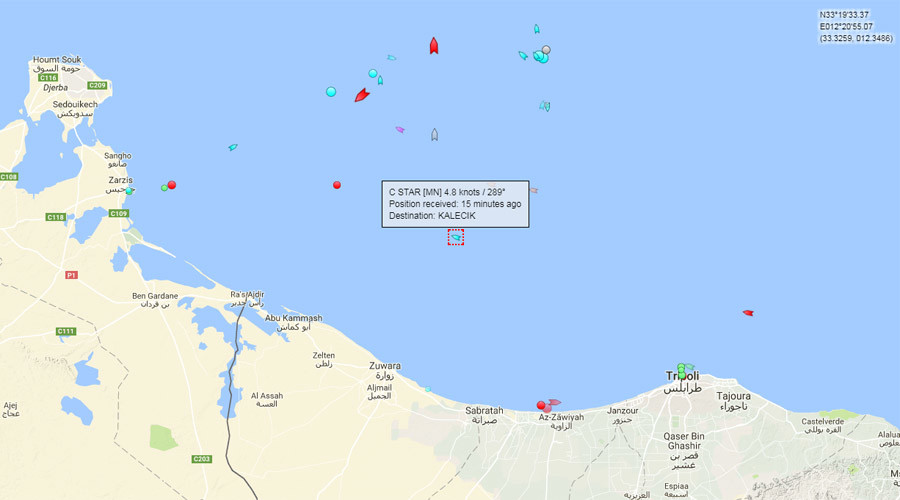 Michael Busch Heuer of the NGO added: "To help those in distress is the duty of anyone who is at sea, without distinction to their origin, colour, religion or beliefs."
When the rescue boat arrived at the stranded ship, the crew of the C Star refused help. They sought to downplay the distress call in a statement on Twitter, labelling it a "minor technical problem".
Defend Europe began their operations in the Mediterranean last month after crowdfunding over $150,000 from more than 2,000 donors.
In statements on their social media channels, they claim that they are a "patriotic NGO" and their goal is to "stop human trafficking, save Europe and save lives."
The expedition has been beset by problems since it started. Protests have sprung up to prevent the ship from refuelling at docks and it was refused docking rights in Egypt.
Crew members were also arrested in Northern Cyprus for allegedly smuggling 21 Sri Lankans. Several crew members reportedly later sought asylum.
Over 2,400 migrants have died in the Mediterranean so far this year, according to the International Organization for Migration.