Vegan cafe charges 18 percent 'man tax' to fight inequality
Published time: 7 Aug, 2017 14:39
Edited time: 8 Aug, 2017 12:18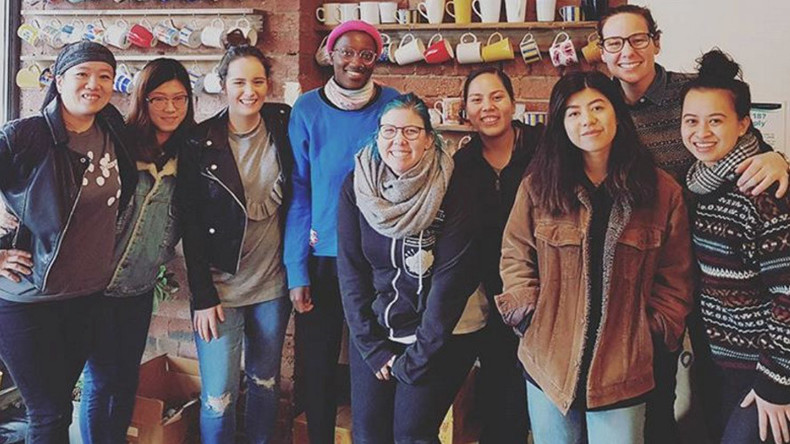 A Melbourne cafe has introducing a 'man tax' on its male customers and offers priority seating for women, all for the sake of equality. But, as the internet goes, calls for boycott are already heard.
The Handsome Her cafe wants to do its part to fight the gender pay gap, and is charging male customers 18 percent tax.
The cafe owner, Alex O'Brien, who describes herself as "a feminist, not the fun kind," told Seven News that the gender tax is only added one week out of every month, and that it's not compulsory. "If people aren't comfortable paying it or if men don't want to pay it, we're not going to kick them out the door," she said.
The 18 percent figure comes from a 2016 Australian government Workplace Gender Equality Agency report which showed women in Australia earn 82 percent of what men do on a yearly basis.
"I had a woman bring her daughters in today and when she came up to the till and saw our gorgeous vulva stones and our period sticker packs she beamed, thanked us for what we were doing and said 'what a beautiful place to take my daughters,'" O'Brien wrote on Facebook. "We've had men travel across town to visit us and pay 'the man tax' and throw some extra in the donation jar – guys, you're pretty neat."
Proceeds from the man tax will go to Elizabeth Morgan House, which helps Aboriginal women and children. The cafe will donate to different charities throughout the year.
The Handsome Her cafe's man tax has also attracted anger, with some irate men setting up a Facebook page calling for a boycott over its male discrimination.
Despite some of the anger directed at the cafe, O'Brien says the man tax has seen positive results.
"I like that it is making men stop and question their privilege a little bit," O'Brien told Broadsheet. "There's been nothing but positivity from everyone, males and females."