Indian navy officer detained for causing hoax bomb scare on flight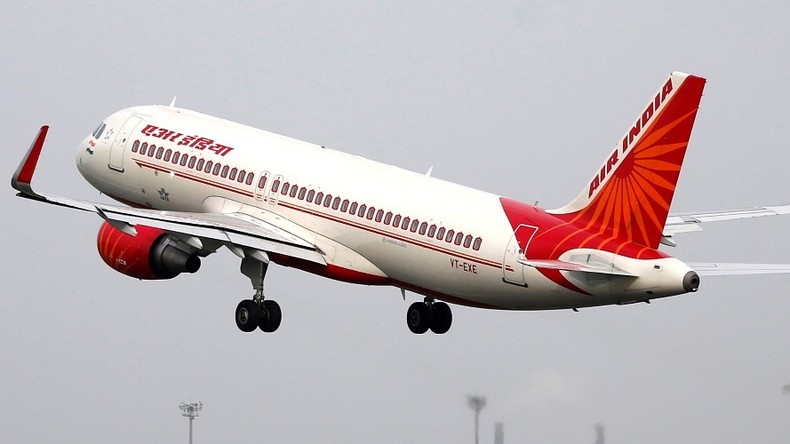 An Indian navy officer was detained Sunday for causing a bomb scare on a flight from Delhi to Jaipur. The passenger allegedly claimed to have planted a bomb on the plane when he was denied permission to exit the aircraft at a stopover in Jodhpur.
Officials say the officer made the extraordinary claim when attempting to disembark the Air India plane at a stopover in Jodhpur. He was denied from doing so as he had a ticket to Jaipur. Either way, he got his wish, as he was removed at the stopover but taken into custody.
Read more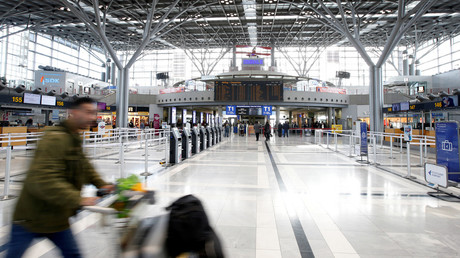 The bomb scare, which turned out to be a hoax, caused a three hour delay as security personnel evacuated all passengers and conducted a thorough sweep of the plane.
An official with India's Central Industrial Security Force (CISF), the organisation charged with managing security at the country's airports, said the unnamed accused denied ever claiming to have planted a bomb, India's Hindustan Times reports.
"The officer had a tiff with the airline staff when the flight touched down at Jodhpur. He told them he wanted to deboard and threatened he was carrying a bomb when the crew stopped him from disembarking. The passenger has been handed over to local police," a CISF officer was reported as saying.
An Air India spokesman reiterated these claims.
"At Jodhpur, a person who claimed to be a naval officer wanted to de-board. For security reasons, deboarding was not allowed... he forcibly tried to deboard... he revealed he had planted a bomb on the flight and that was the reason he wanted to deboard," the company's spokesman said.
The aircraft resumed its flight once it was given the all clear, arriving safely at its destination, albeit some three hours late.
In April this year, Vamshi Krishna, reportedly sent an email to Mumbai police warning of hijack attempts at three Indian airports and was arrested by police in Hyderabad. He made the hoax threats in order to get out of going on a trip with his girlfriend.