No First Lady for France? Petition against Macron's wife reaches over 200,000 signatures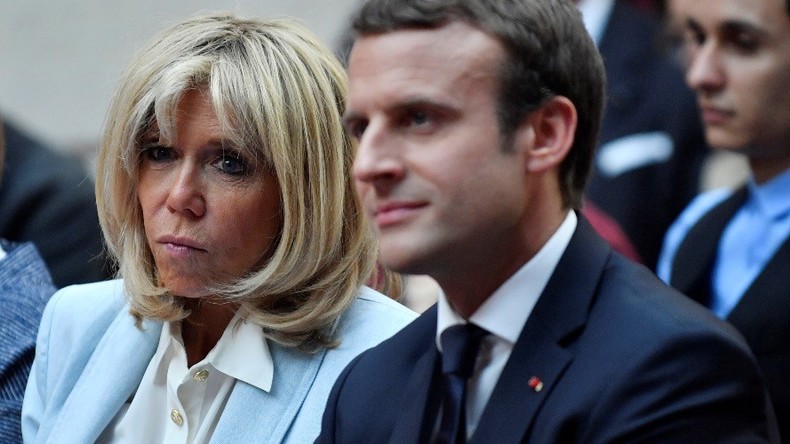 A petition to stop French president Emmanuel Macron's wife Brigitte being afforded a formal position as the country's First Lady has so far exceeded its target, receiving more than 200,000 signatures.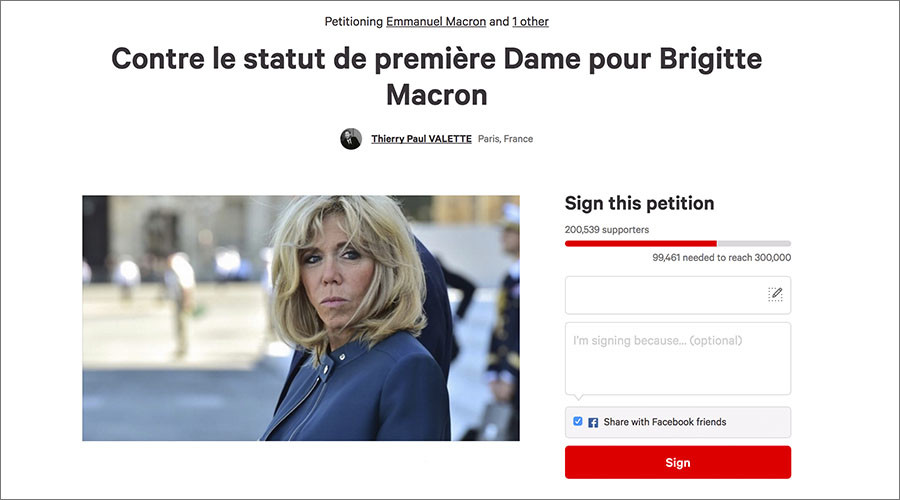 The petition, started two weeks ago on Change.org by painter and author Thierry Paul Valette, is demanding that no public funds be set aside for the position of First Lady for Mrs Macron.
While on the campaign trail, Macron announced his intention to create the position for his wife in order to clarify her status but promised no public funds would be used to pay her.
The centrist candidate romped home to victory with his newly formed En Marche party in May, becoming the youngest president in French history.
"Brigitte Macron currently has a team of two or three aides, as well as two secretaries and two security agents.That's enough," the petition reads.
Parliamentary opponents of Macron have previously protested against the plan during a time of government cutbacks. Parliament is also about to pass a new law designed to prevent MPs from hiring family members as assistants.
The petition wants to make clear that it is not an attack on Mrs Macron or her abilities.
"We fiercely denounce all sexist attacks against Brigitte Macron and we do not question her skills."
But that, "we can not decently endorse the initiative of a specific statute to the wife of President Macron."
You can share this story on social media: