Drone captures Lucifer's dramatic impact on Alps' glacier (VIDEO)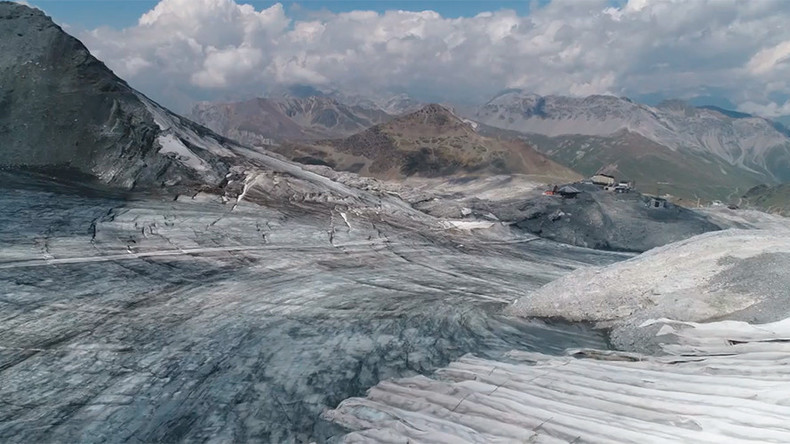 Drone footage has been released showing the dramatic impact of heatwave Lucifer on the Italian Alps, as temperatures soar to over 40°C.
Think of the majestic Alps, and images of snowy slopes come to mind, however eerie drone footage by Ruptly has been released showing the full extent of heatwave Lucifer's impact.
Standing at almost 3000 meters above sea level, the Stelvio Glacier, once the most important summer ski resort in Europe, has now been reduced to bare granite.
Images of what should have been be a crowded winter wonderland, now show vast stretches of barren landscape as abandoned cable cars hang from above.
Lucifer has caused at least 10 European countries to declare a red alert following the deaths of 2 people.
You can share this story on social media: