Men's 1st contact with porn dramatically impacts how they view women - study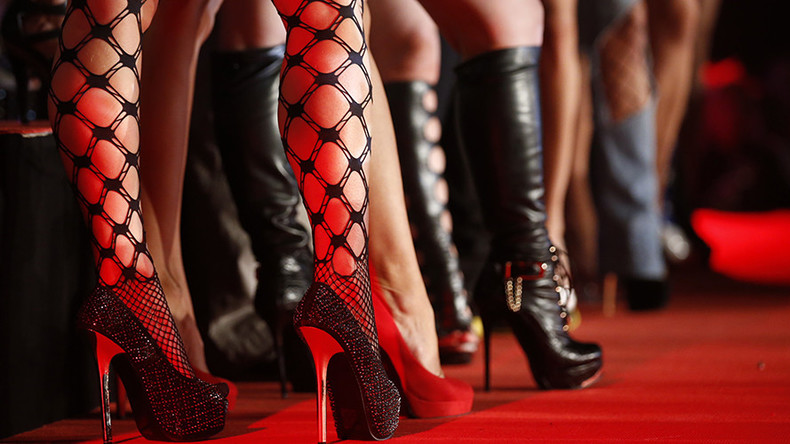 The age at which males are first exposed to porn significantly impacts their attitudes towards women in later life, a new study claims.
Research presented at the 125th Annual Convention of the American Psychological Association claims that the earlier boys are exposed to porn the more likely they are to want power over women.
Meanwhile, later exposure among the men studied was linked to them wanting to exhibit promiscuous tendencies.
"We found that the younger a man was when he first viewed pornography, the more likely he was to want power over women,"said study author Alyssa Bischmann. "The older a man was when he first viewed pornography, the more likely he would want to engage in playboy behavior."
READ MORE: Porn sites to be blocked if they don't check users are over 18
Psychologists from the University of Nebraska-Lincoln surveyed 330 men, aged 17 - 54, at an unnamed large midwestern university, asking them about their first experience with pornography.
Researchers specifically asked how the participants first came into contact with porn, whether it was intentional, accidental or forced. Participants were asked a series of 46 questions, designed to measure two "masculine norms": one in which men seek power over women, and the other where they take on a playboy persona.
With the results tallied, the average age a boy got his first taste of porn was 13.37. The youngest was a disturbing 5 years old while the oldest was 26. The most common form of first contact was accidental, with 43.5 percent seeing porn for the first time by mistake.
Some 33.4 percent said they intentionally sought out porn, while 17.2 percent said they were forced to view the material.
"We were surprised that the type of exposure did not affect whether someone wanted power over women or to engage in playboy behaviors," Bischmann said of the findings. "We had expected that intentional, accidental or forced experiences would have differing outcomes."
The team now hopes to build on this research in the belief that knowing more about men's porn habits in early life, and its effects on their relationships with women later on, may assist sexual assault prevention efforts, as well as informing the "treatment of various emotional and social issues experienced by young heterosexual men who view pornography."