Hackers display swastikas, 'Shariah message' and Pepe on Welsh city billboard (IMAGES)
Published time: 2 Aug, 2017 19:58
Edited time: 3 Aug, 2017 09:03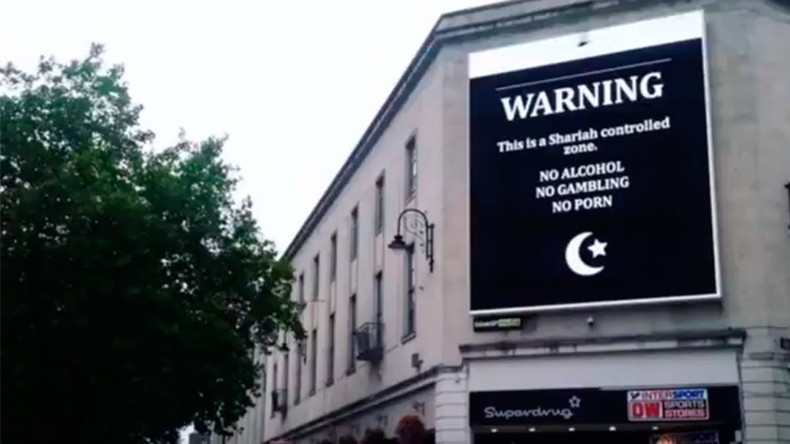 Offensive images including a picture of a swastika and a message referring to Shariah law were displayed on a digital billboard in the city of Cardiff, Wales after an alleged hacking.
The giant screen, located on the popular shopping destination on Queen Street, transmitted the far-right images Tuesday night, prompting a police investigation.
Screengrabs of the photos posted on the thread 'Politically Incorrect' on 4Chan were shared on Twitter by /pol/ News Forever – an account described as "politically incorrect – and always right."
The account claimed that some members of the group were able to hack the billboard.
Images of a swastika and a message that read, "Warning. This is a Shariah controlled zone. No alcohol. No gambling. No porn," were projected onto the board.
A poster making the Orwellian reference "Big Brother is watching you" and memes, including one depicting US president Donald Trump as alt-right symbol Pepe the Frog, were also displayed.
South Wales police said they were investigating the incident after receiving a number of calls from passersby.
Cardiff Council confirmed it was aware of the incident and had contacted the company that operates the screen, reports Wales Online.
The screen was reportedly switched off at midnight Tuesday.
Outdoor advertising company blowUP media said it was looking into the incident.