'Menacing joggers' banned from streets over public safety fears
Published time: 1 Aug, 2017 14:36
Edited time: 2 Aug, 2017 08:16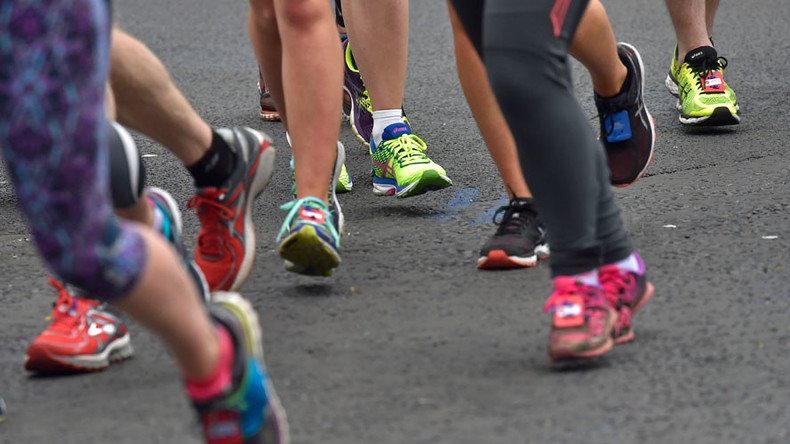 Police in Sierra Leone are banning street joggers who, they say, encourage disruptive behavior.
A notice from police in the West African state released Thursday, informed citizens that jogging on streets without their permission is now illegal.
Authorities say they "observed with dismay" people jogging in large numbers "with a hint of menace, raining insults, obstructing traffic, pounding on vehicles, playing loud music, and snatching property from other members of the public," according to the statement.
READ MORE: Sierra Leone ex-child soldiers threaten to sue British mercenary firm
"The police is therefore putting an immediate ban on such activities in line with the constitutional consideration for public order and safety," the statement read.
The notice goes on to say that "individuals desiring to jog for health reasons are at liberty to do so, but at recreational fields or at the beach."
"Any group of persons now found jogging in the streets without authorization will be dealt with according to the law. You have been warned," the statement concludes.
Sierra Leone police ban jogging on any street. Grab and run thieves pretending to be joggers while real joggers obstruct traffic & are rude. pic.twitter.com/JnLDr2fw1k

— James Hall (@hallaboutafrica) July 28, 2017
READ MORE: Holy rock: Sierra Leone pastor strikes lucky with discovery of giant 706-carat diamond
According to local reports, the unconventional ban in the capital Freetown received a mixed reaction.
While some welcome the ban which, they say, could stop organized criminals from congregating under the pretense of jogging as well as freeing up some much-needed sidewalk space, human rights groups feel the ban is unjust.
"The SLP should not forget that the right to freedom of peaceful assembly, i.e. to both organize and participate in indoor and outdoor peaceful assemblies is a fundamental right, and the freedom of peaceful assembly and association is a cornerstone of democracy; a fundamental freedom,"said Campaign for Human Rights and Development International (CHRDI).