'No realistic prospect' Irish politicians will pay parliament bar tab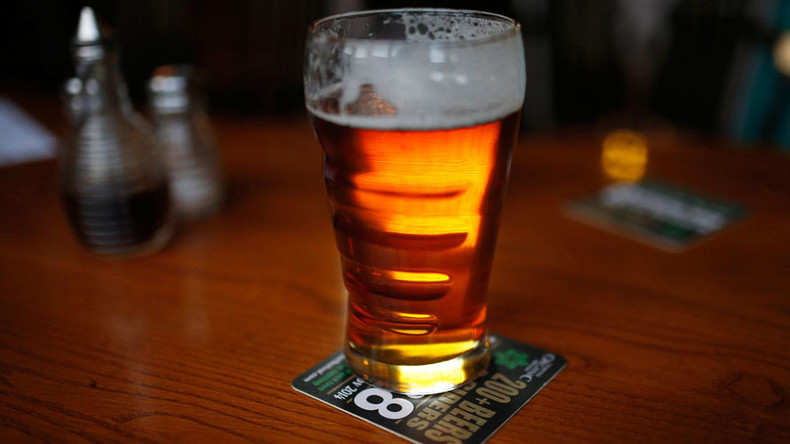 Irish taxpayers are up in arms over government plans to write off unpaid bar bills in the country's parliament.
The move comes after a report by the Houses of the Oireachtas Commission, the body which oversees the delivery of services to the Irish houses of parliament, said that there is "no realistic prospect" of the bills being paid off.
Now, angry Irish Twitter users are making their feelings known, with some pointing the finger of blame at Fianna Fáil and Fianna Gael, the two largest parties in the Dáil, Ireland's lower house.
There are two bars and two restaurants in the Houses of the Oireachtas, with one bar and restaurant reserved for members of parliament, known as TDs, and members of the senate.
A spokesperson for the Oireachtas told the Journal that unpaid tabs amounted to €5,482 across both the restaurant and the bar, with some debts dating back to the turn of the millennium.
The commission's report says that there are still a number of historical outstanding balances and "the likelihood of recovery of the sums due was remote."
"A series of efforts had been made to recover the sums due but in some cases it was acknowledged that the records were incomplete," the report added.
Some Twitter users want those who have left their bills unpaid to be "named and shamed."
Others pointed to a perceived hypocrisy among Ireland's ruling class after new Taoiseach (Prime Minister) Leo Varadkar launched a campaign combatting fraud and abuse of the welfare system while minister for social protection in April this year – and some couldn't resist riffing on the campaign's slogan.
The penny-pinching politicians will avoid public shaming, however. The government replied to an FOI request by investigative reporter Ken Foxe in 2016, seeking the amounts owed and names of individuals by saying that the debtors' right to privacy outweighs the public interest.