Russian becomes 1st to soar off 22,000-ft Peru peak in wingsuit (VIDEO)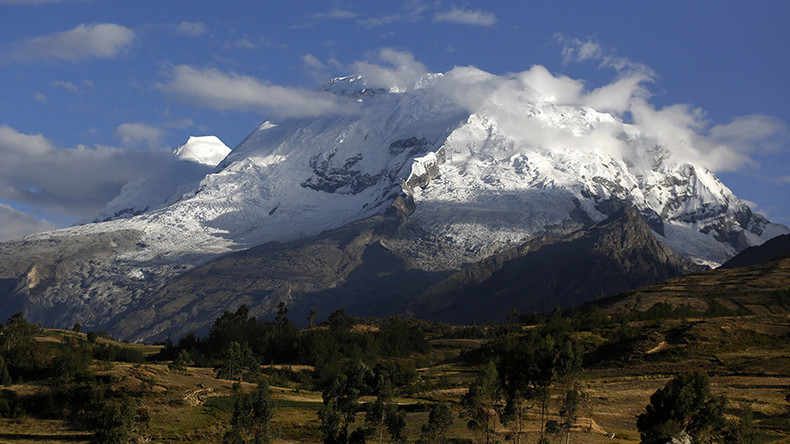 A Russian base-jumper plunged from Peru's highest peak – Mount Huascarán. He filmed his breathtaking 1.5-minute freefall after a five-days climb.
Valery Rozov, 52, has become the first man to leap from the 6,768 meter (22,200 foot) southern summit of Huascarán, South America's fourth-highest peak. He spent five days climbing the mountain, known for its ice and snow avalanches due to its proximity to the ocean and high humidity.
Considered technically difficult and dangerous, the ascent took place mostly at night, with lower temperatures allowing for a safer climb.
After flying around 2,000 meters and spiraling without a parachute in his wingsuit for 1.5 minutes, Valery landed at an altitude of 4,800 meters.
READ MORE: Russian smashes base jumping record with Tibetan mountain leap (VIDEO)
Rozov has already jumped from some of the highest peaks suitable for base jumping in Europe, Antarctica, Africa, and Asia. He broke the world's record for the highest base jump last year, leaping from 7,700 meters off Cho Oyu in China. With two more continents to go – Australia and North America – Rozov is poised to become the first base jumper to complete all seven.
"The idea of the Seven Summits project popped into my head right after my 2015 jump off Mount Kiliminjaro," he says. "So, I keep working on my idea to Base jump from the highest points of all the seven continents. Every jump is, above all, a challenge to me."