British tabloids wrongly claim Premier League star Lukaku is Muslim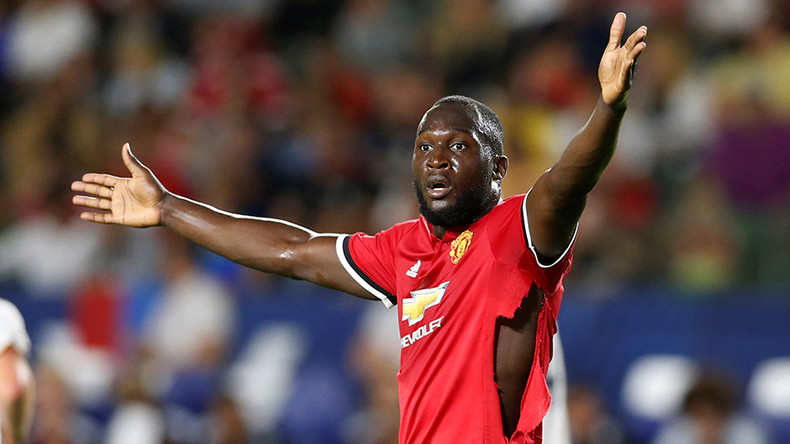 Several British tabloid newspapers wrongly claimed that Manchester United striker Romelu Lukaku was unable to collect his recent man-of-the-match prize because he's a devout Muslim.
The Daily Mail and the Mirror published stories on their respective websites which wrongly stated that the Belgian striker couldn't pose beside his prize of an alcoholic beverage from sponsors Heineken due to religious beliefs after his side's game with Manchester City.
Lukaku is, in fact, a devout Christian and fans of the player will have noticed that he regularly makes the sign of the cross while celebrating on the pitch.
"Romelu Lukaku missed out on a possible man of the match award after the Manchester derby in the US because of his Muslim faith," the Daily Mail said.
"Lukaku, a devout Muslim, could not pose with the alcoholic prize from Heineken," the paper added.
While the Mirror similarly stated that "Man United star Romelu Lukaku missed out on man of the match award in derby due to religious beliefs."
"All competing clubs in the ICC event sent tournament bosses a list of Muslim and Under 21 players who were not able to pose with alcoholic gifts," the red top ads.
Two others the Express and the Sun also ran articles in a similar vein but both have now been taken down. The URL's for both links indicate they had previously contained references to Lukaku being Muslim.
The Sun had reported on Lukaku's trip to the Catholic shrine of Lourdes in 2014,
referencing an Instagram post by him in which he writes "Belief has always been important for me. Live from Lourdes. God is great."
In a 2016 article '5 Christian superstars of Euro 2016,' Christian Today reports that the Red Devils hitman "admitted to reading the Bible three times a day."
Earlier this month Irish newspaper The Herald ran a story on its back page saying that the £75 million man was 'Ready for work.'
However, the accompanying picture was not of Lukaku at all, rather grime artist Stormzy sporting a Manchester United top.