Controversial new medical advice on antibiotics contradicts over 3 decades of research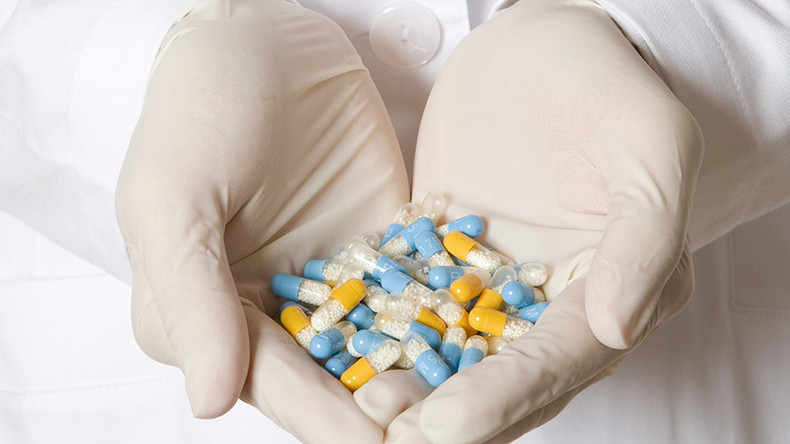 A controversial new paper that challenges the conventional wisdom on antibiotics and blames current practices with drugs for the rise of superbugs has generated significant backlash within the medical community.
In a new article, entitled 'The Antibiotic course has had its day,' a team of 10 experts lead by Martin Llewelyn, professor of infectious diseases at Brighton and Sussex Medical School, has made some unusual claims.
"With little evidence that failing to complete a prescribed antibiotic course contributes to antibiotic resistance, it's time for policy makers, educators, and doctors to drop this message," Llewelyn wrote in the article published Thursday in the British Medical Journal.
"Reducing unnecessary antibiotic use is therefore essential to mitigate antibiotic resistance," he added.
Public Health England and the University of Oxford are now advising patients to discontinue antibiotic use as and when patients feel better rather than continuing to take the medication for the prescribed length of time.
The major flaws in current thinking on antibiotic treatments, according to this panel of 10 public health specialists, is that strains of dangerous bacteria can form on the skin and in the gut which can lead to more aggressive infections in the future.
They also claim that differences in individual biochemistry and response rates from patient to patient mean that a "one-size fits all" approach to antibiotic prescriptions is impractical.
"Historically, antibiotic courses were driven by fear of undertreatment, with less concern about overuse," Llewelyn said.
For context, more people die from antibiotic-resistant bugs than breast cancer each year in the UK, reports The Telegraph, citing the The Bureau for Investigative Journalism.
"The idea that stopping antibiotic treatment early encourages antibiotic resistance is not supported by evidence, while taking antibiotics for longer than necessary increases the risk of resistance," he added.
"We encourage policy makers, educators and doctors to stop advocating 'complete the course' when communicating with the public."
However, WHO guidelines still advise patients to see a course of antibiotics through to the end.
"If you are being treated for an infection, the kind of antibiotics your doctor prescribes and the length of the course should be based on the best evidence," the WHO advises.
"Feeling better, or an improvement in symptoms, does not always mean that the infection has completely gone. Your doctor has had years of training and has access to the latest evidence – so always follow their advice."
The Royal College of General Practitioners also warns that leaving such decisions up to patients' discretion is an equally dangerous proposition.
"We are concerned about the concept of patients stopping taking their medication mid-way through a course once they 'feel better,' because improvement in symptoms does not necessarily mean the infection has been completely eradicated," said Helen Stokes-Lampard, Chair of the Royal College of GPs, said as cited by The Telegraph.
"It's important that patients have clear messages and the mantra to always take the full course of antibiotics is well known – changing this will simply confuse people," she added.
The consensus elsewhere seems to indicate that more research is needed and the topic is far more complicated than either conventional wisdom or this latest group of experts claim. For instance, certain diseases such as tuberculosis demand an lengthy course of antibiotics in order to completely eradicate the disease from a patient's system.
Medical scientists have been compiling data on antibiotics for 30 years and using it to implement better practices, in a program called antimicrobial stewardship, which has proven highly effective.
Interventions have led to "a 15 percent increase in compliance with desired practice, a 1.95-day decrease in duration of antibiotic treatment, and a 1.12-day decrease in inpatient length of stay, without compromising patient safety," wrote Diamantis Plachouras and Susan Hopkins in their article entitled 'Antimicrobial stewardship: we know it works; time to make sure it is in place everywhere.'
You can share this story on social media: