NASA's mega-powerful rocket a step closer with Mars missions on horizon (PHOTOS)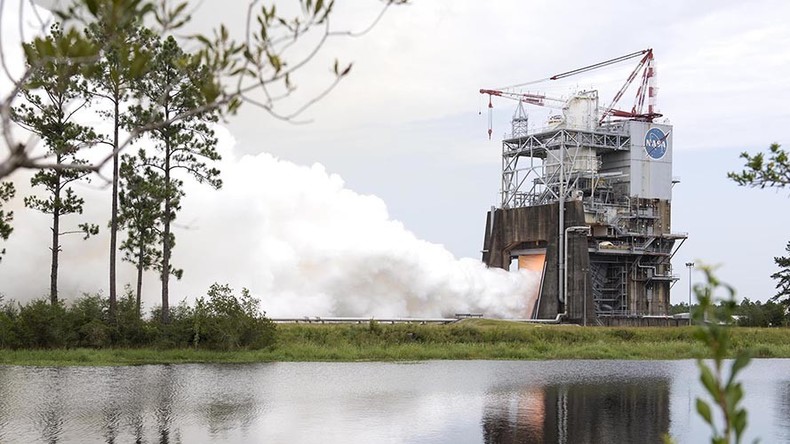 NASA made another successful test of an RS-25 engine controller unit – one of four engines that will eventually propel the world's most powerful rocket – the Space Launch System (SLS).
This is the third of the four engines to be tested and marks another significant milestone en route to the first integrated flight of the SLS deep space rocket and the Orion spacecraft, known as Exploration Mission-1.
The first unmanned flight for the SLS will take place around the moon in 2019. NASA's long term goal is to send a manned mission to Mars by 2035.
The latest 500-second test took place at Stennis Space Center in Mississippi and replicated the same conditions that would be required for the launch.
It involved installing the controller unit on the RS-25 development engine and firing it in the same manner, and for the same length of time, as needed during launch, NASA said in a statement.
Aerojet Rocketdyne is the RS-25 prime contractor. Two previous successful engine tests took place in March and May.
The SLS rocket will be powered by four RS-25 engines firing simultaneously, providing 2 million lb of thrust, and work in conjunction with a pair of solid rocket boosters.
The engines destined to be used on the initial flight are former space shuttle main engines, adjusted to perform at a higher level and with a new controller.
The controller is the main modification to the engines and is characterized as the "brain" of the operation, enabling communication between the RS-25 engine and the SLS during the launch and flight.