'Everything is changing': We must act now to beat unemployment risks from AI – Mark Cuban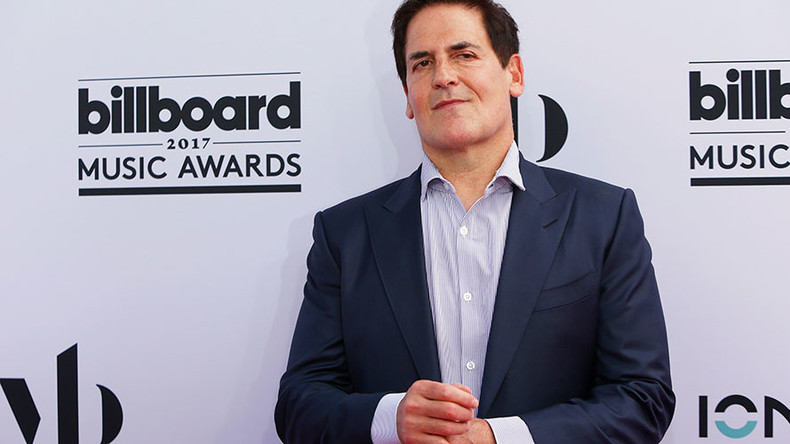 Billionaire Mark Cuban has warned that problems arising from artificial intelligence must be dealt with now to prevent mass unemployment.
Speaking at the OZY festival Sunday in New York's Central Park, the Dallas Mavericks owner predicted massive upheaval in the worlds of science, technology and commerce in the coming decades.
"However much change you saw over the past ten years with the Apple iPhone, that's nothing," said Cuban, adding that he is concerned about artificial intelligence making everyday business practices obsolete.
"There's going to be a lot of unemployed people replaced with technology and if we don't start dealing with that now, we're going to have some real problems," he warned.
Asked what important business trends he has his eye on, Cuban was emphatic. "We're going through a transitional period where we'll see more disruption driven by artificial intelligence than we've seen in the last 30 years," he said.
"Without question, machine learning, computer vision and neural networks are changing everything. It will change how people approach problem-solving. There's a downside too – a lot of jobs that were very repetitive are going to get replaced by neural networks."
The software entrepreneur, who is currently worth upwards of $3 billion, is a keen student of future technology. In March, he predicted that the world's first trillionaire will come from AI manufacturing.
"I am telling you, the world's first trillionaires are going to come from somebody who masters AI and all its derivatives and applies it in ways we never thought of," Cuban told the SXSW festival in Austin, Texas.
He has also in the past voiced disapproval about ideas such as the Universal Basic Income (UBI) to deal with worker displacement.
UBI advocates hope that future unemployment will be mitigated by regular payments to the population through an equal redistribution of corporate wealth. In February, Cuban tweeted: "Automation is going to cause unemployment and we need to prepare for it."
When another Twitter user welcomed him to "Team Basic Income", Cuban responded:
"No. I think it's one of the worst possible responses."
You can share this story on social media: