Bizarre gas station robbery somehow ends in success after awkward tug-of-war (VIDEO)
Published time: 21 Jul, 2017 11:41
Edited time: 22 Jul, 2017 12:10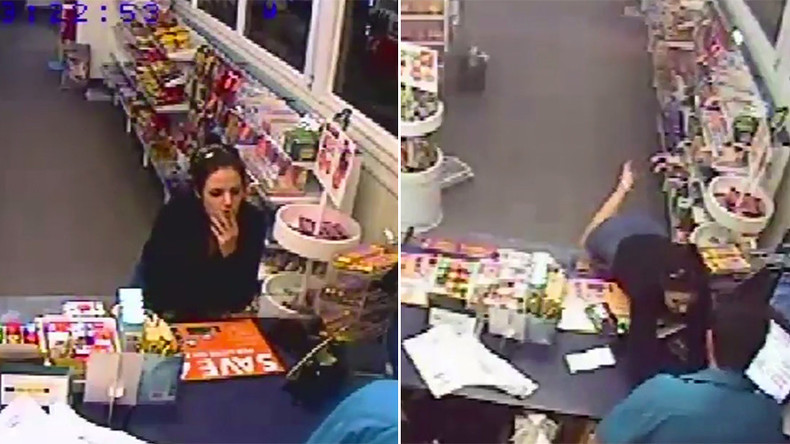 Bizarre CCTV footage of a woman assaulting a gas station attendant during a midnight robbery has been released by Australian police.
The incident occurred on July 16 when the woman entered the station in Queensland and asked for several items from behind the counter before lunging at the store clerk, attempting to wrest the goods from his hands.
The male store clerk pulled the woman across the counter by the forearms and she pleaded with him to let her go.
Once the clerk complied, the woman walked around the counter and assaulted him, slapping the man in the head.
After a brief struggle, the woman grabs the goods and leaves the store and left the scene in a dark blue Holden Commodore.