Dramatic video captures firefighters resuscitating a dog rescued from fire (VIDEO)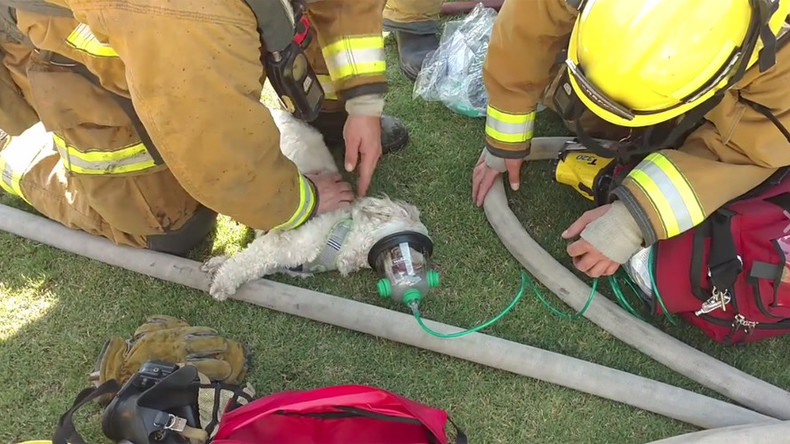 A dramatic struggle to resuscitate a small dog rescued from a fire in California has been captured on camera. Bakersfield firefighters desperately gave the animal oxygen as it struggled to regain consciousness.
"We're gonna give him some oxygen," one firefighter can be heard saying as the dog lay deathlike on a lawn outside a residential structure that caught fire.
An animal oxygen mask was put on the dog, identified by the Bakersfield Fire Department (BFD) as Jack. After a few moments he slowly began to respond, ensuring a happy ending for both the firefighters and Jack's owners.
"BFD Firefighters consider it an honor and duty to serve our community... and that includes protecting our pets, livestock, and wildlife as well," they said on Facebook.
Jack was taken to a veterinarian clinic following his ordeal and is believed to be doing well, according to the BFD.