Biker cheats death as runaway roadster careers across highway in horror crash (VIDEOS)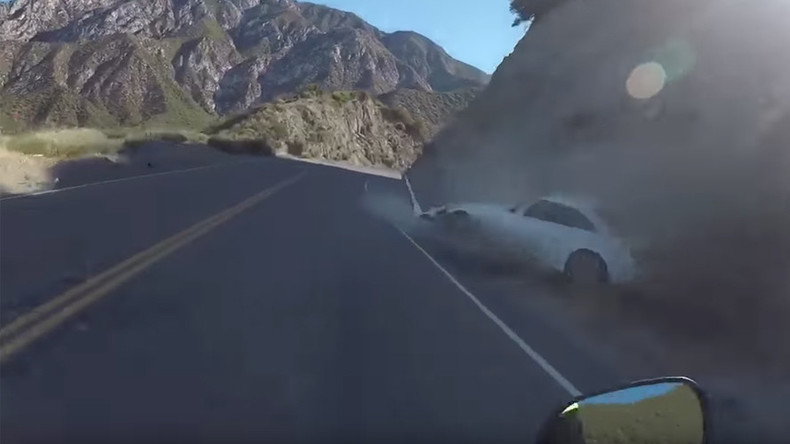 The stomach-churning moment a stunned motorcyclist came within inches of colliding with an out-of-control sports car is captured in dramatic helmet cam footage posted to YouTube.
The dramatic video belongs to Emilio Caceres and shows him narrowly avoiding a runaway Honda s2000 roadster which spins 360 degrees on the busy road.
The concerned motorcyclist slows down before turning back to check on the motorist, who emerges from her Honda without a scratch, though the same can not be said about her car.
Many people on Reddit gave the Caceres props for keeping his cool.
"Motorcyclist has nerves of steel and balls of titanium. Could have been 100x worse. Kudos to him," wrote one fan.
"Seriously, he almost got smashed and he went back to check if she was ok. Good guy motorcyclist," said another.