Israeli student could face charges over theft of items from Auschwitz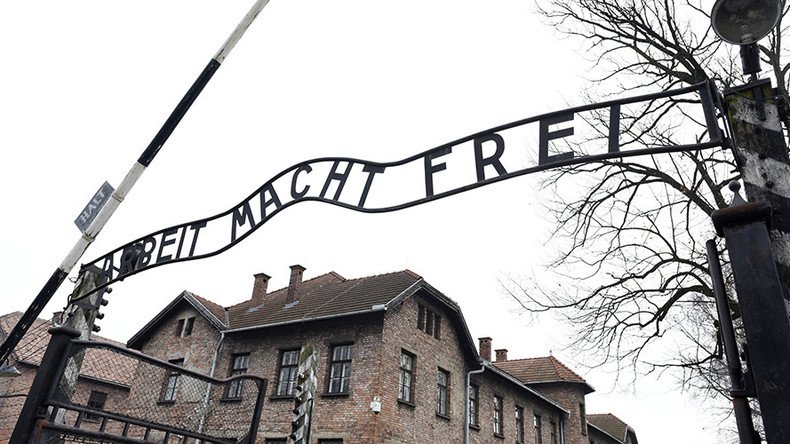 An Israeli art student could face charges after admitting to stealing a number of items from the Auschwitz concentration camp in order to display them as part of her final year art exhibit.
Rotem Bides, 27, took a number of items from the notorious death camp during her six trips to the site.
Bides, whose late grandparents survived the holocaust, felt her actions were justified because she was concerned that once the remaining survivors die, the holocaust will "turn into a myth."
Bides displayed a number of items, such as shards of glass, a metal screw, small bowls and ironically a sign warning visitors about stealing items from the camp, during her graduation exhibit at the Beit Berl College's Faculty of Art , Israeli newspaper Yedioth Ahronoth reported on Tuesday.
"I felt it was something I had to do," said Bides.
"Millions of people were murdered based on the moral laws of a certain country, under a certain regime. And if these are the laws, I can go there and act according to my own laws," she said.
"I am a third generation to the Holocaust, but I'm not saying I'm allowed to do it because my grandfather was in Auschwitz. I'm simply asking the questions. I'm concerned that after all the survivors are gone, the Holocaust will turn into a myth, something that cannot be perceived," she added.
Auschwitz-Birkenau Memorial and Museum spokesman Lukasz Lipinski described the theft as "extremely painful and outrageous."
In a statement to RT, Lipinski said the theft was a publicity stunt on behalf of the artist.
He confirmed that the museum will report the case to the Polish Prosecutor's Office.
"I also hope that the Israeli prosecutors will be up to the task," he said.
It is not the first time Israeli visitors have gotten in trouble for stealing relics from the camp.
In 2011 senior government official Moti Posloshani was forced to quit his post after he and his wife were convicted of stealing items, the pair were handed a suspended sentence and fined for stealing rusted cutlery and scissors.
The most famous theft from Auschwitz was that of the infamous Arbeit Macht Frei 'work sets you free' sign in 2009. Five men were arrested following a nationwide search in Poland and the sign was recovered.
You can share this story on social media: