Chinese villagers fight for return of 'stolen' 1,000yo mummified monk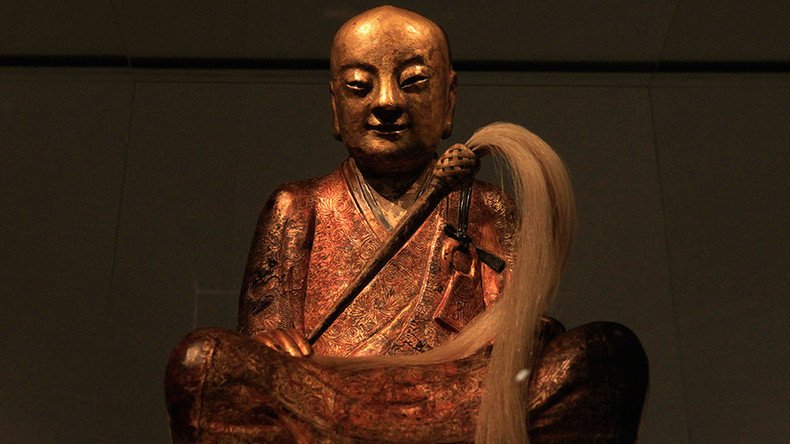 Chinese villagers are fighting a court battle in the Netherlands to retrieve a 1,000-year-old statue containing the remains of a Buddhist monk.
The unusual artefact, which villagers say was stolen from their homeland, allegedly went missing from a temple in Yangchun in China's Fujian province in 1995. It was not seen again until it was spotted in a museum in Hungary as part of a visiting exhibition two decades later.
The villagers claim that the statue, known as the Zhanggong Patriarch, resided in their temple for centuries before it was stolen. The case was filed against Dutch collector Oscar van Overeem, who claims that he has no idea where the statue is now as he swapped it with another collector.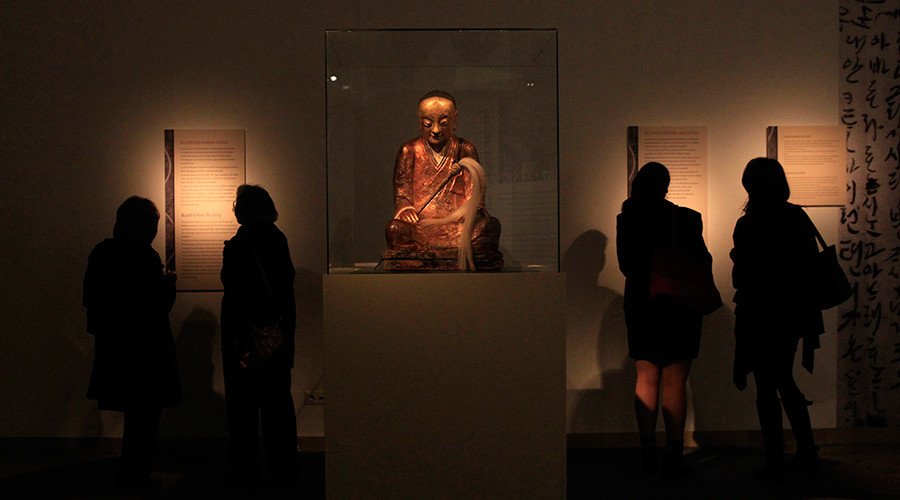 During the hearing, Van Overeem said that the unnamed collector is aware of the controversy surrounding the statue and prefers to remain anonymous, reports Xinhua.
A scan of the 1.2-meter (4ft) statue revealed a skeleton inside. Villagers believe it is that of a monk who lived in their province during the Song dynasty a millennium ago.
Jan Holthuis, the lawyer representing the villagers told the court that they "without a doubt recognized the statue when they saw it."
READ MORE: 500yo Ming Dynasty mummies unearthed at Chinese construction site
"Mr. Van Overeem does not have a purchase invoice, nor any document to show the origin of the Buddha.
"Registers of the Chinese government do not show any export permit for this Buddha. Besides, a permit for export of the Zhang Gong Buddha would never have been granted," Holthuis added.
Until its mysterious disappearance, the Zhanggong Patriarch was enshrined and worshipped by the villagers for centuries. Prayer rituals are still held every year on the monk's birthday, October 5.
You can share this story on social media: