UK criminals steal ATM using forklift truck as battering ram (VIDEO)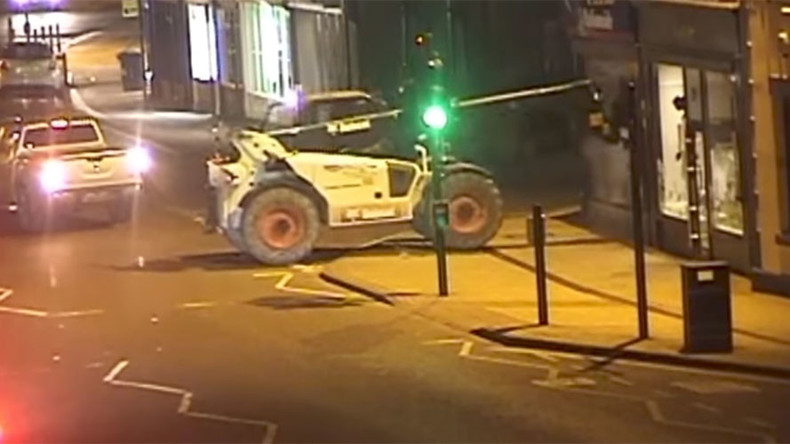 Dramatic footage showing a brazen bank heist using a forklift truck to smash through a wall and steal an ATM has been released by UK detectives.
The audacious robbery happened just after 3am on Monday.
The gang used the forklift to smash through a branch of the Nationwide Building Society in Leicestershire.
Police believe three vehicles were used during the robbery which caused extensive damage to the building and left debris strewn all over the street.
"We have released the CCTV footage which clearly shows three vehicles in the area and the incident itself taking place," investigating officer, Detective Constable Granger said in a press release.