China's giant 'Panda Power Plant' captured in spectacular satellite imagery (PHOTO)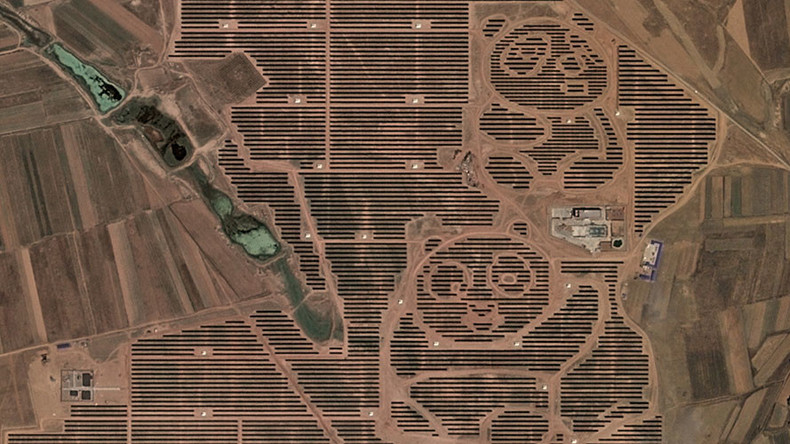 Last month, China completed the first phase of its panda-inspired green energy plant, designed to get kids excited about clean energy. Now, a satellite image from Deimos Imaging has captured how it looks from outer space.
Panda Green Energy Group connected the aptly titled "Panda Power Plant" to the Chinese grid to begin the first phase of testing at the end of June. The 248 acre (1 km sq) solar power station is located in Datong, in the northern Shanxi province.
It's hoped that the innovative plant will be able to provide 3.2 billion kWh of green electricity over 25 years once its full 100MW capacity is connected to the grid, according to a press release from the company.
The plant was announced last September as part of a project in conjunction with the United Nations Development Programme designed to engage more young people with sustainable development issues.
The initiative was further incorporated into the "Belt and Road" initiative, which is part of China's ambitious plan to invest in projects along the country's New Silk Road. The Datong facility is the first such plant to be built, with other animal-themed plants expected in the future.